This unusual form porcelain coffee/chocolate pot was made in China during the Jiaqing period (1796-1820) for export to North America and Europe. Standing 7″ tall, it is decorated in blue underglaze, depicting people on bridges, walls, pagodas, and flowers. Its tall form suggests it is a coffee or chocolate pot, but it might just be a tall teapot. If anyone has more information to help identify the original use of this pot, I would greatly appreciate hearing from you.
If you know anything about me by now, you know that I love finding antiques with multiple repairs, and this pot is a doozy. This survivor has been fitted with a replaced silver spout, a replacement handle of bronze with woven wicker wrapping, and a lid with a tin collar.  That each unique repair is made from a different material suggests that the original owner must have been clumsy, as I feel the repairs were made at separate times during the 19th century. But I am glad this pot was cherished enough to warrant three individual trips to the china mender and/or tinker to extend the life and service of this little gem.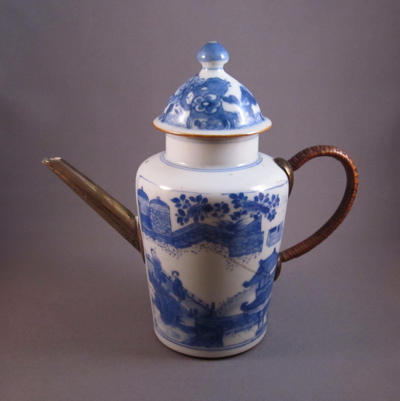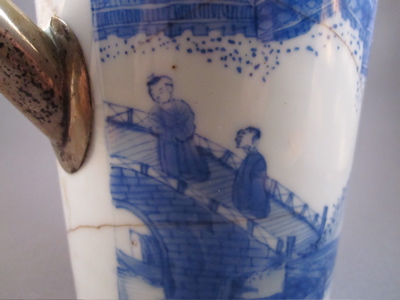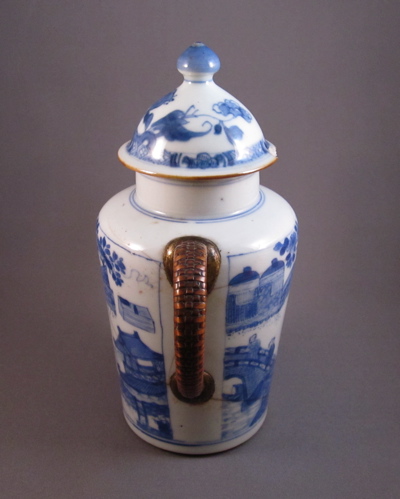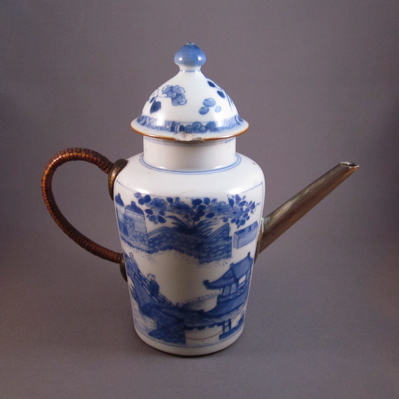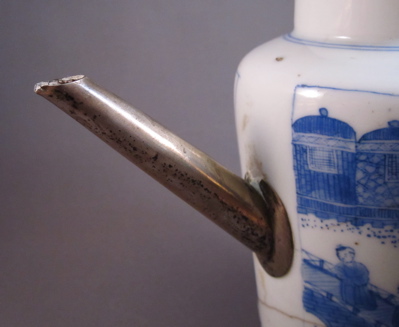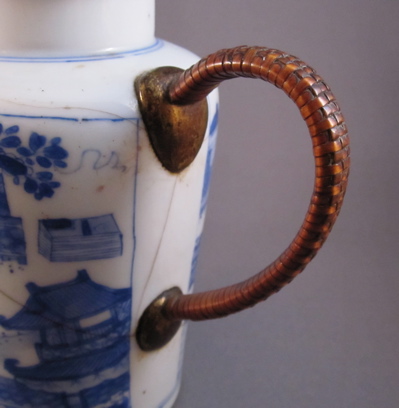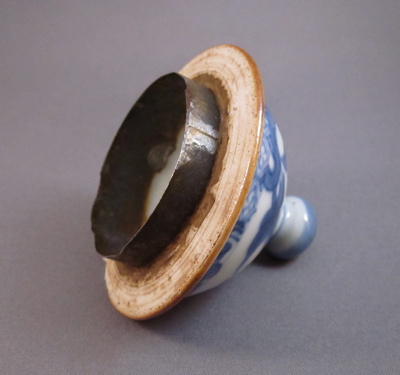 This pot with similar form is intact and shows what the original handle and spout on mine might have looked like.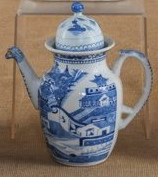 Photo courtesy of LiveAuctioneers 
Tags: blue & white, Chinese, metal handle, porcelain, silver