An English pottery pearlware footed cream jug with cobalt blue transfer decoration, measures 5-1/4″ high.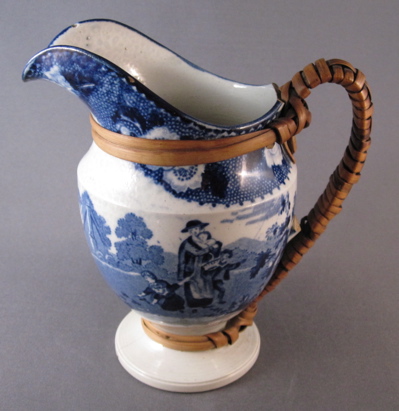 This was purchased in London at the start of my collecting antiques with inventive repairs.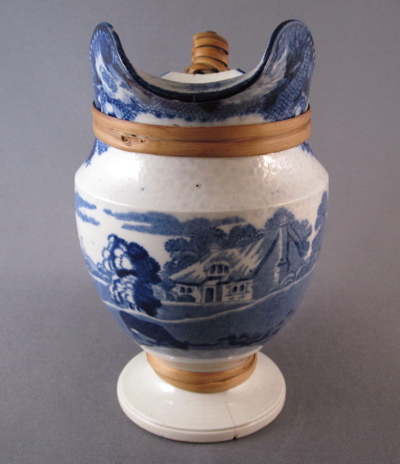 It remains one of the favorite pieces in my collection.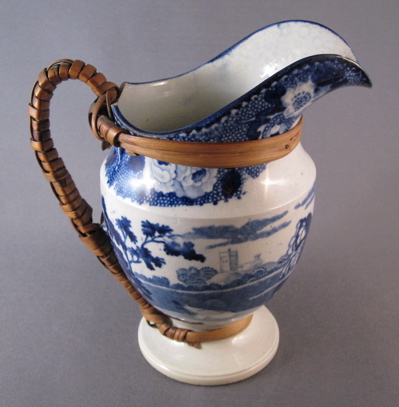 The broken handle was faithfully reproduced in woven rattan and I have yet to see another example like it.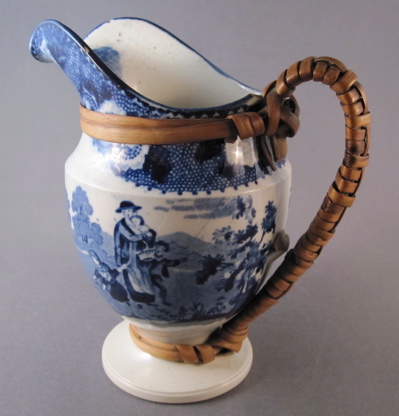 The original handle, as seen on the same shaped jug below.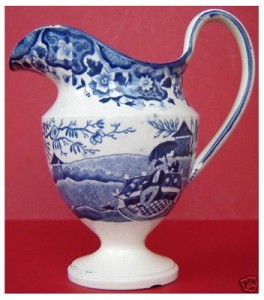 Photo courtesy of Merlin Antiques
Tags: blue & white, English, pearlware, rattan, transferware