This "Sweetheart" pattern whale oil lamp was made by the Boston & Sandwich Glass Co., Cape Cod Glassworks, and by other manufacturers in and around the town of Sandwich, Massachusetts. I have come across dozens of oil lamps with inventive repairs, as they were used daily, often moved, and frequently broke.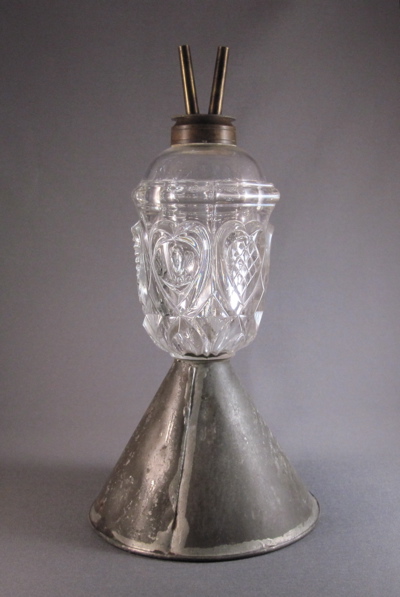 The conical tin base, made by a tinsmith, replaced the original glass base and has been filled with weights to ensure the lamp does not fall over and break again. Lamp stands 9-1/4″ high.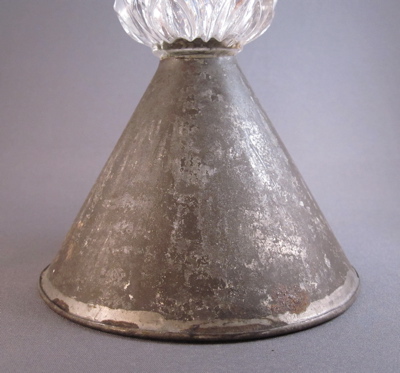 This is what the complete lamp looks like with its original, more ornate base intact.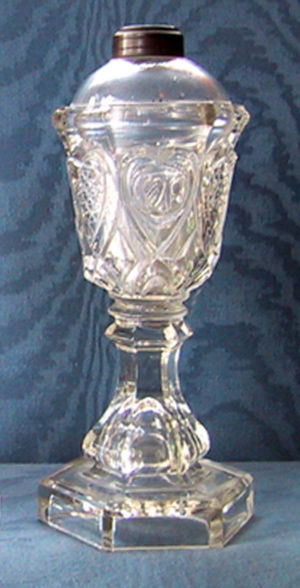 Photo courtesy of Pavilion Gallery
Tags: American, glass, metal base