This bullet-form porcelain teapot has it all: good looks, great form, a winning personality, and two different early inventive repairs. It was made in China for export during the Kangxi period (1662-1722) and is decorated with floral sprays in the Japanese Imari palette with bold colors and strong graphics. It measures 4 inches high and 6.5 inches wide from handle to spout.
At some point in its early life, a spoutless teapot was brought to a repairer who made a simple metal replacement spout. Not long after, it was brought back to be fitted for a wicker covered bronze replacement handle. A friend once showed me a similarly shaped teapot that had met such an end. And by merely sealing up the hole left by the missing spout and grinding down the handle terminals, the original owner lost a teapot but gained a sugar bowl. As much as I marvel at the ingenuity of that transformation, I am glad my broken teapot is still a teapot.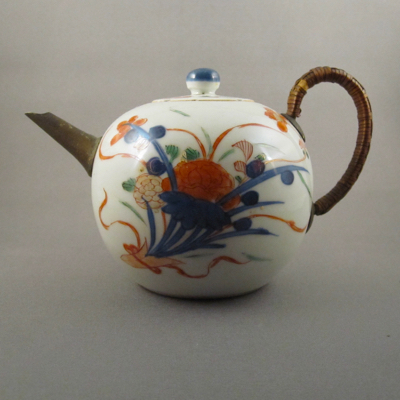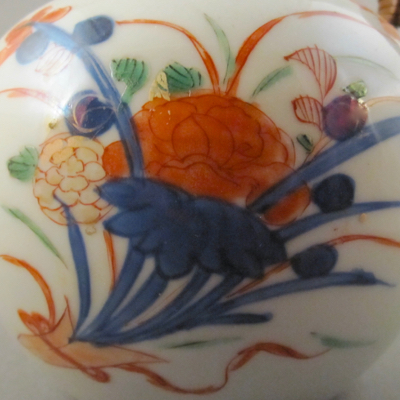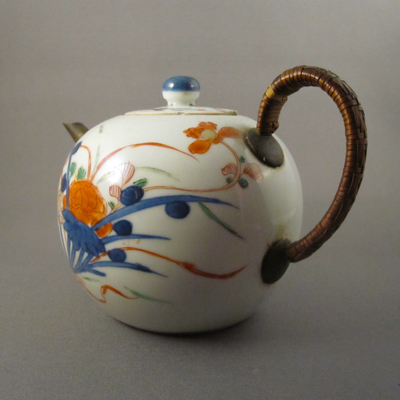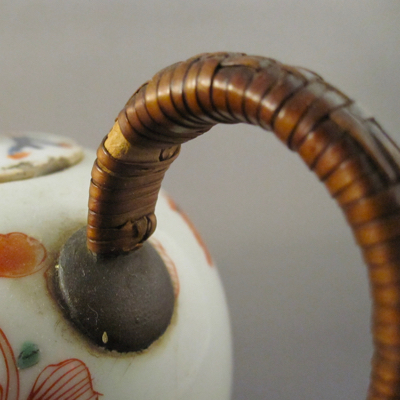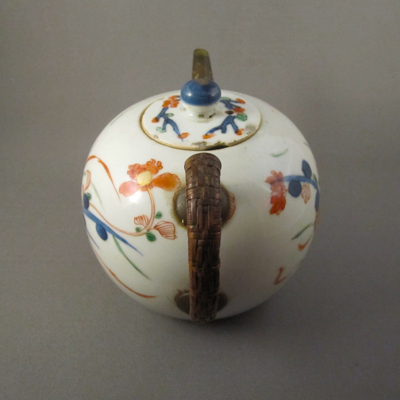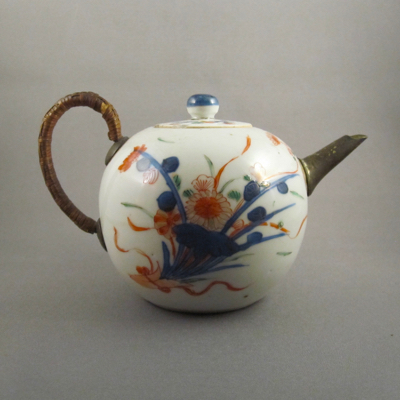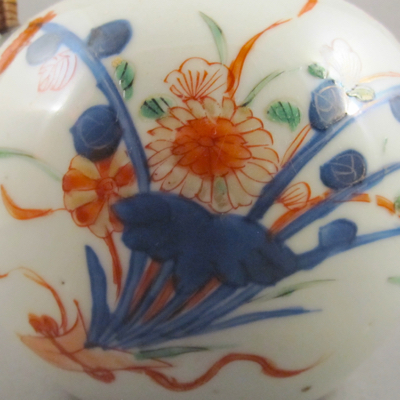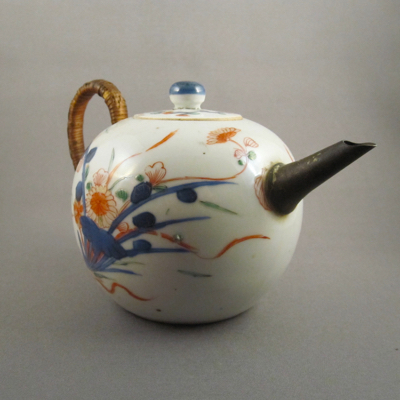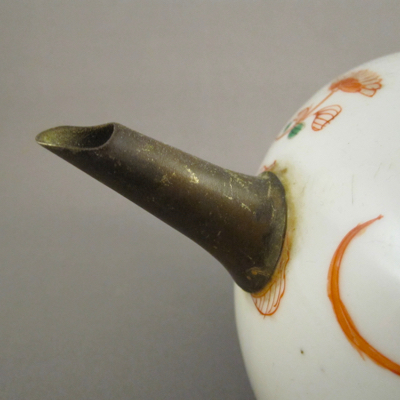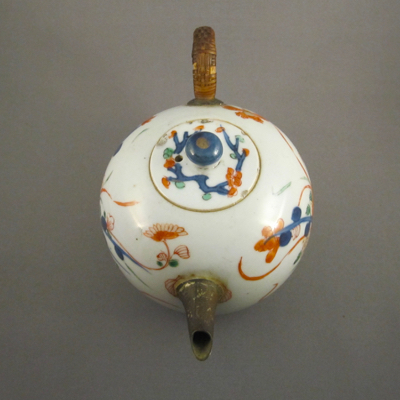 This teapot with similar form and decoration shows what the original handle and spout might have looked like on mine.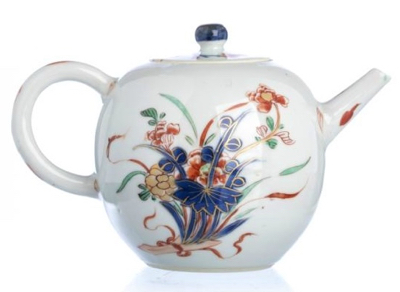 Photo courtesy of Alain Truong
Tags: Chinese, globular, Imari, metal handle, metal spout, porcelain, rattan