This globular form porcelain teapot was made in China, c.1750-1770, where it was decorated with flowers and leaves in blue under glaze. Soon after it was exported to the Netherlands, ceramics with simple blue and white decoration fell out of favor, and more colorful designs were the new trend. To keep up with the demand, this teapot was overpainted with birds and flowers in red, green, black, and gold enamels. Amsterdams Bont (colorful [work] from Amsterdam) is the term used to describe this form of decoration. Pieces with overpainted decoration done in England at around the same time are referred to as being clobbered. Teapot measures 4.75 inches high, 6.5 inches from handle to spout.
As if the skittish overpainted decoration isn't enough for me, this teapot has an unusual woven wicker replacement handle and straps, which make it a grand slam. I have only come across a handful of entirely woven repairs/replacements, which were most likely done by basket makers, rather than tinkers or jewelers. Take a look at these other examples with similarly woven handles: Large jug with woven handle, c.1820 and Pearlware blue & white cream jug, c.1820.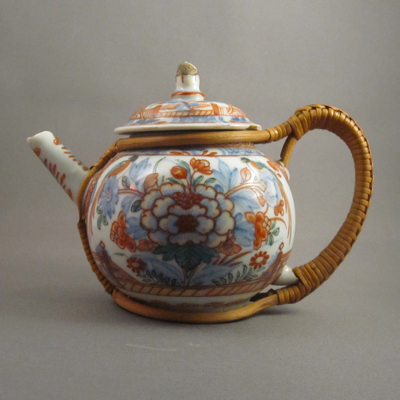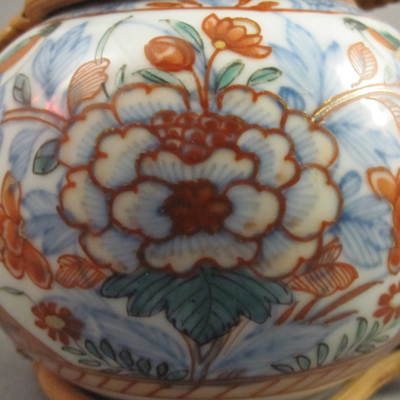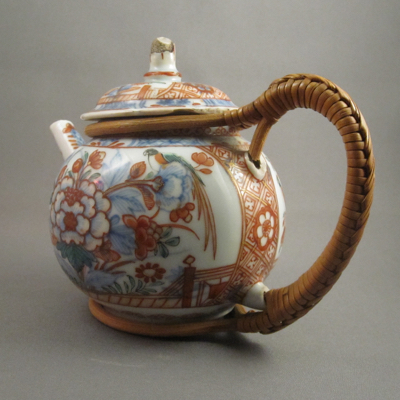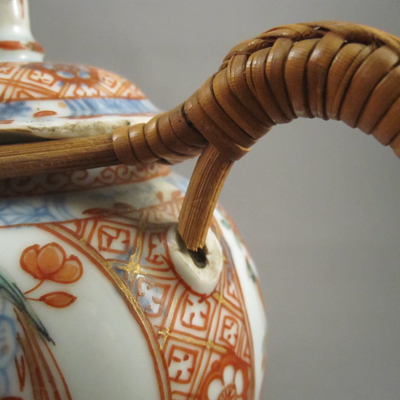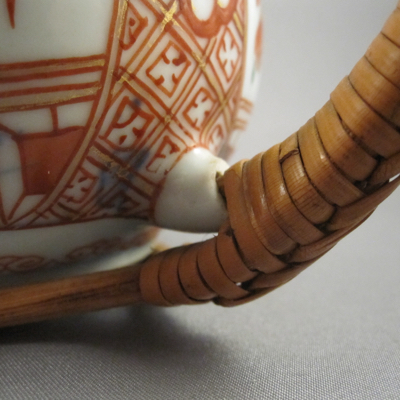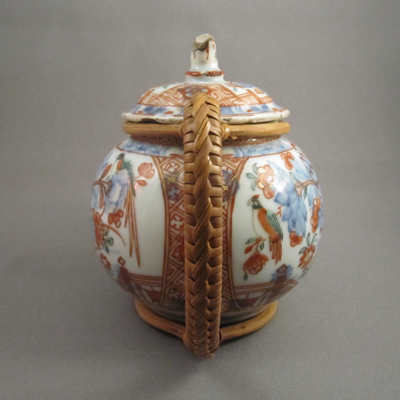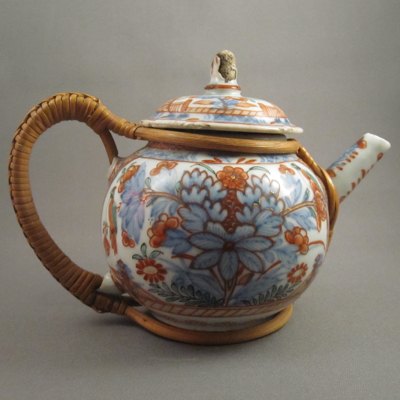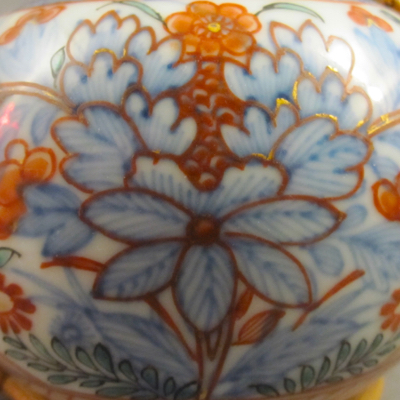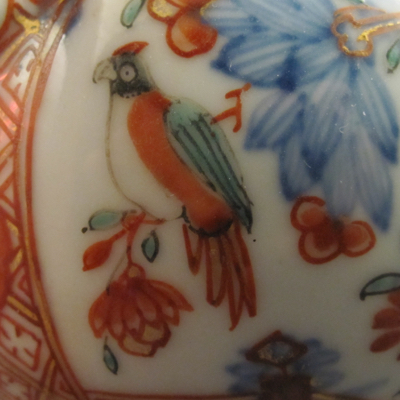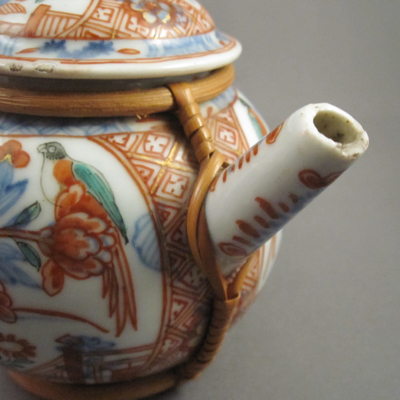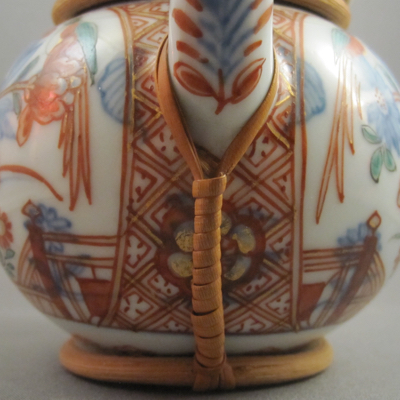 This teapot of similar form shows what the original handle on mine might have looked like.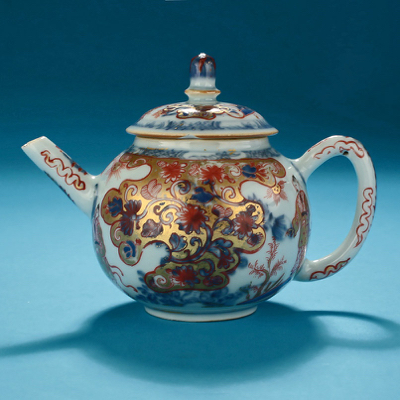 Photo courtesy of M. Ford Creech