This petite porcelain tea cup has floral decoration in the Imari palette, including cobalt blue, red, and gold. It was made in China during the Qianlong period (1736-95) and most likely would have been a part of a larger dinner service. It measures 2.5 inches high.
Well over 100 years ago, its original loop handle snapped off and was fitted with a nicely done, well proportioned metal replacement. I especially like the two-tone checkerboard pattern of the woven rattan, which might have been the calling card of the repairer. I have dozens of examples of wrapped metal handles and I like comparing the various styles and patterns of the rattan.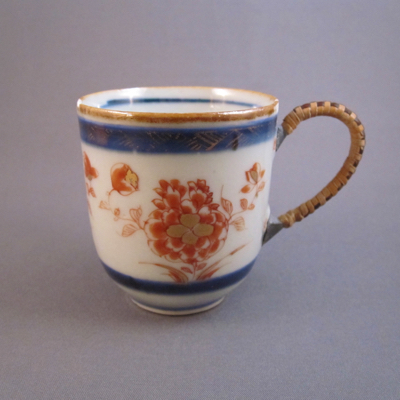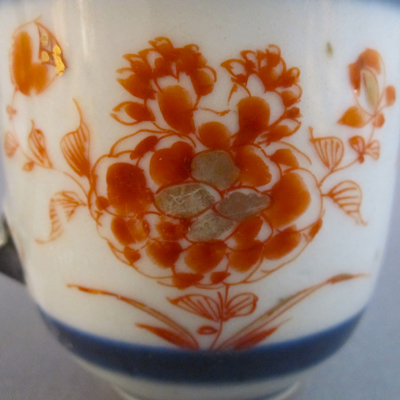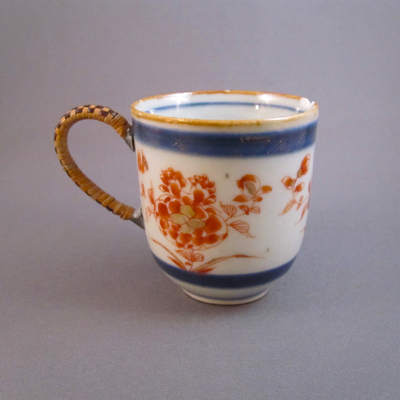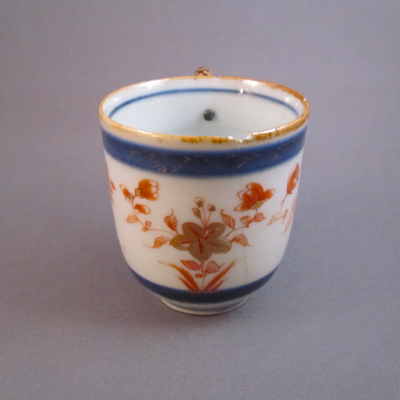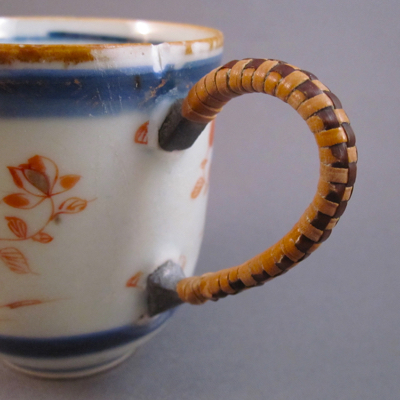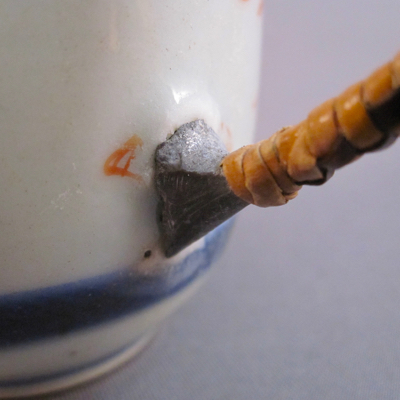 This cup with similar form and decoration suggests what the original handle on my cup would have looked like.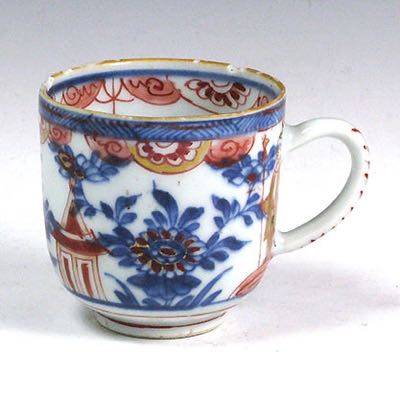 Photo courtesy of Stockspring Antiques
Tags: Chinese, Imari, metal handle, rattan