This American pressed glass oil lamp, dating from the late 1800s, can be seen in the exhibit Make-Do's: Curiously Repaired Antiques at Boscobel House and Gardens in Garrison, New York, on view through October 1. It measures 10 inches high.
It is not uncommon to find glass oil lamps with a make-do repairs. Starting in the late 1700s, most homes had at least one glass oil lamp and due to their daily use and frequent handling, many became damaged. On this example, a brass ferrule joins the surviving glass bowl to a carved wood replacement base, which appears to be an at home repair. The burner is a modern replacement and allows the lamp to function as it originally did over 130 years ago.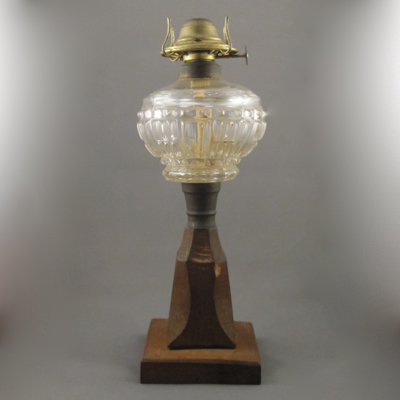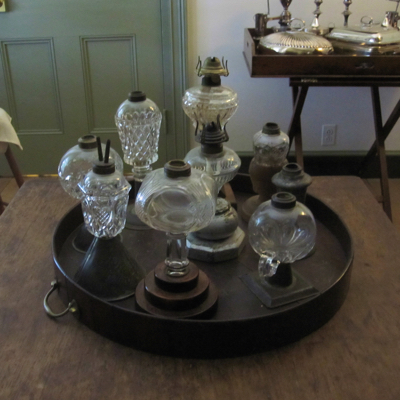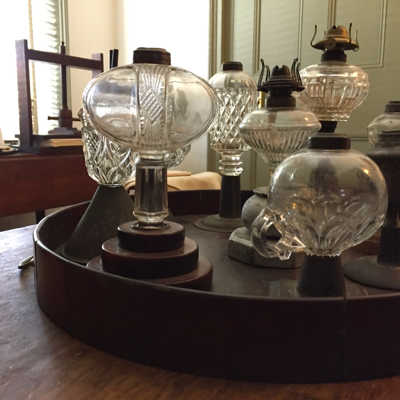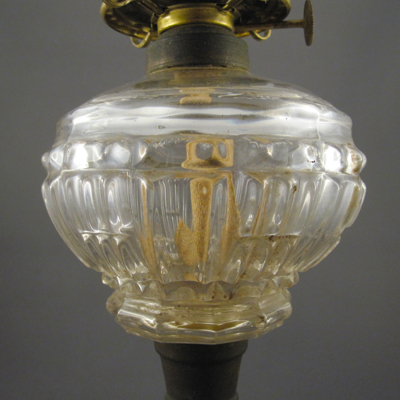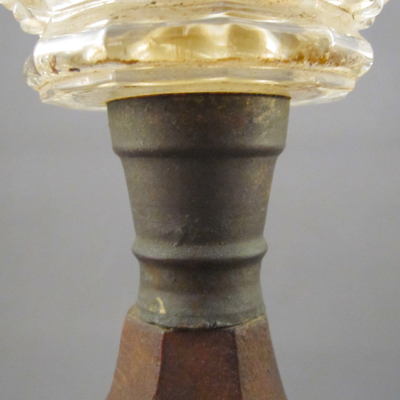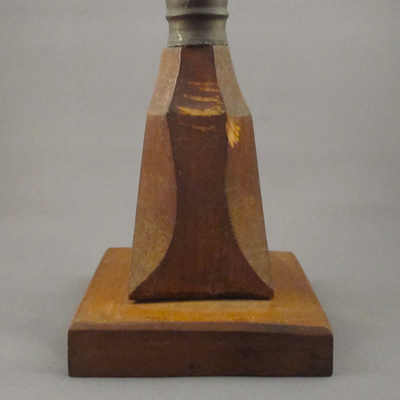 This lamp with similar form suggest what the original base on my lamp might have looked like before it took a tumble.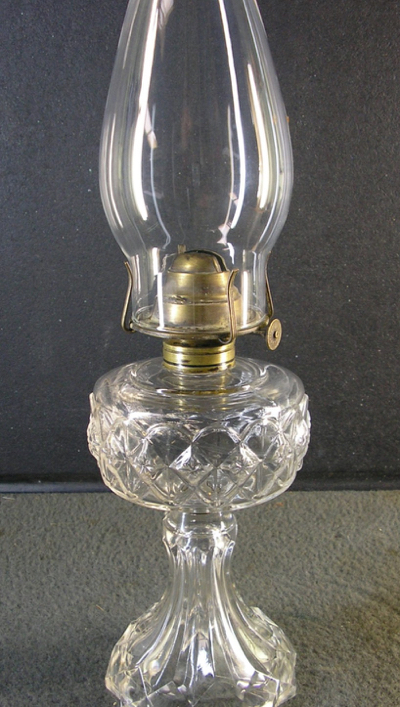 Photo courtesy of Oil Lamp Antiques