This small Chinese porcelain "Kangxi revival" jar was made during the latter part of the Qing dynasty (1644-1912), Guangxu period (1875-1908). It is decorated in cobalt blue underglaze with eight figures and stands about 5″  high, with a four character mark on the underside.
At some point during its early life this jar was dropped, resulting in a complex fracture. But rather than tossing the broken pieces out on to the curb, they were taken to a china mender who lovingly restored the jar using metal staples, aka rivets. Judging by the form and the use of double rivets, the repair appears to have been done in the Middle East, where recycled wire was used by itinerant street menders to form flattened rivets.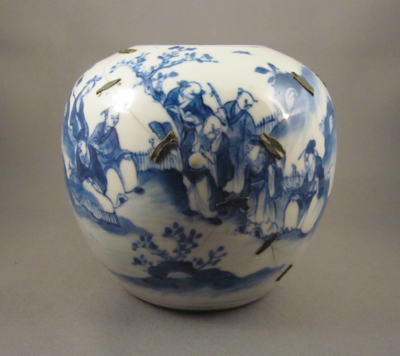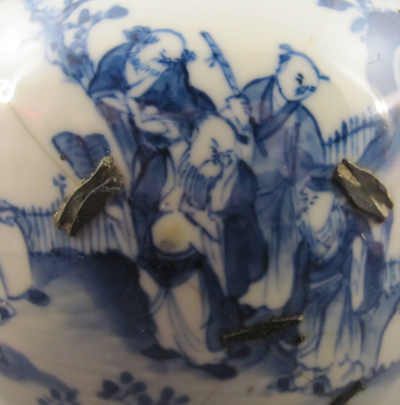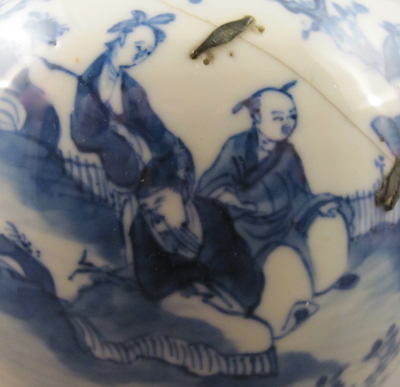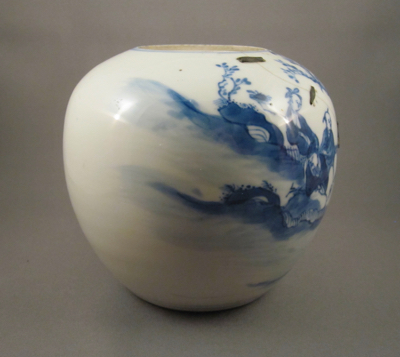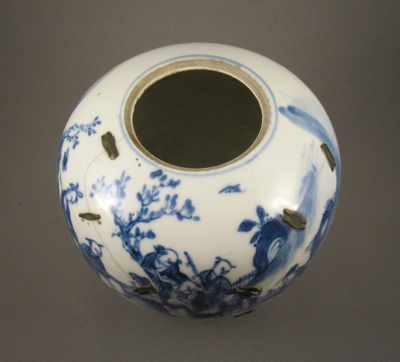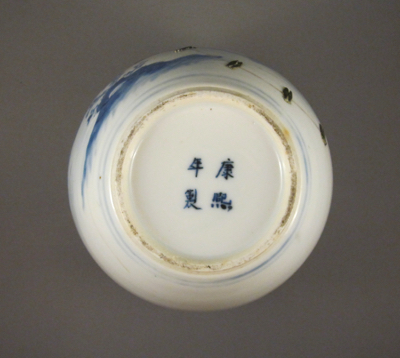 This jar has a similar form and decoration and remains in one piece.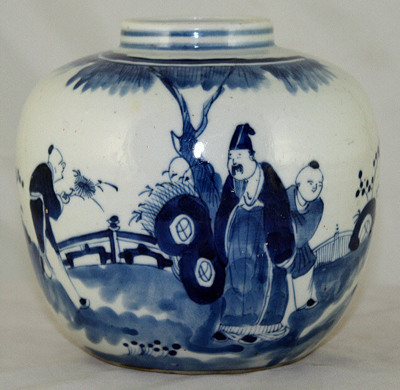 Photo courtesy of Petrie Rogers
Tags: blue & white, Chinese, porcelain, staples/rivets