This unusual hand blown commemorative glass jug with applied handle was made in England around 1840 and stands 6-1/4″ high. It features beautifully engraved images including a frigate in full sail under the Wearmouth Bridge in Sunderland, an oval cartouche with "WH" monogram, an elaborate fruit basket, a spray of wheat, roses and grapes. Examples of Sunderland souvenirs made of glass are more unusual than the popular pottery pieces with colorful transfer decoration, overglaze washes and pink lustre highlights.
The Wearmouth Bridge was completed in 1796 but was still being commemorated well into the middle of the 19th century. When opened it was the longest single span bridge in the world. The original bridge was replaced in 1929 and is still in use today.
It must have taken a skilled hand to stabilize the large horizontal crack using just 5 metal rivets. The underside reveals a ground pontil mark, as well as scratches and wear, showing that this jug has been well used. But it's remarkable that a fragile glass jug such as this hasn't sustained even more wear and damage over the past 175 years.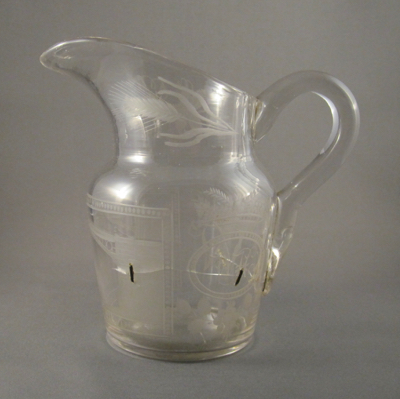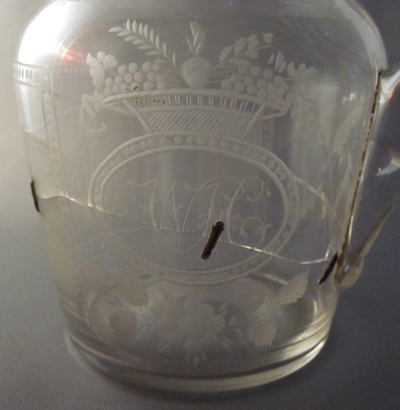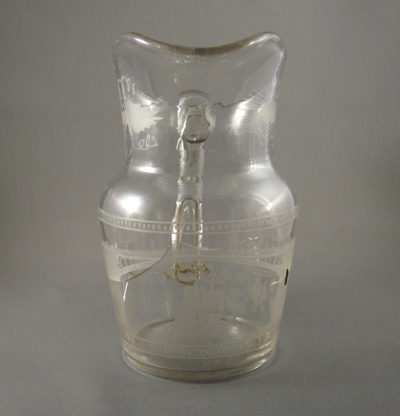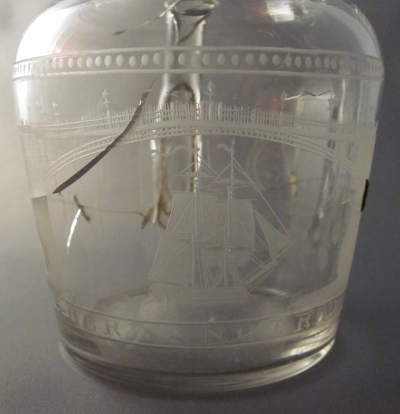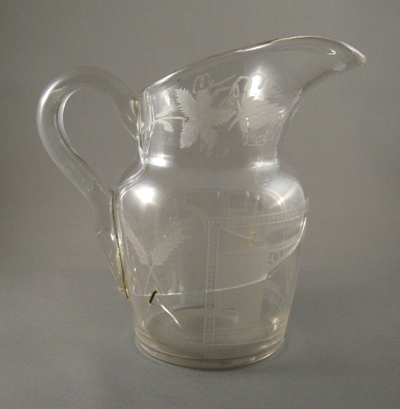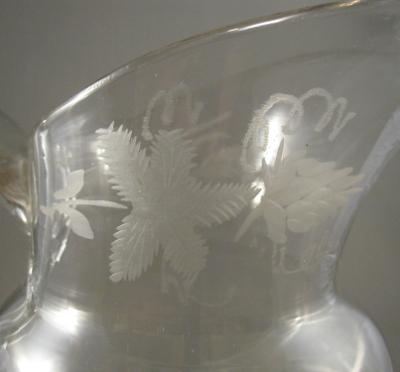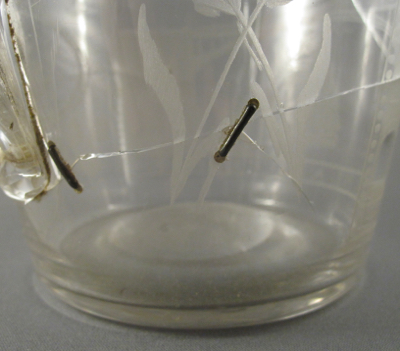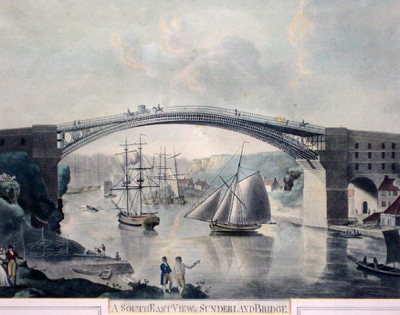 Photo courtesy of The Sunderland Site
Tags: commemorative, English, glass, staples/rivets