I own a classic book about collecting antique English household pottery, "If these Pots Could Talk" by Ivor Noel Hume. Regarding the early usage of this particular pot, I'd rather not hear what it has to say. This Chinese export porcelain chamber pot with cover dates from the Qianlong period (1735-1796) and measures 5-1/2″ high to the top of the lid and is 9-1/2″ wide to the end of the handle. It is hand decorated in the Famille Rose palette with panels of birds and flowers with gilt highlights.
The thought of about how this pot lost its original handle is something I'd rather not dwell on but I just hope it was empty when it broke. As this was an expensive and necessary asset to the household, it was not thrown out but immediately repaired and put back in to use. Most likely it was taken to a china mender who made a sturdy metal replacement handle, then covered it in woven wicker to aid against further slippage.
I remember a certain customer in my parents antiques shop years ago who purchased a large Victorian ceramic slop bucket from a bedroom chamber set. Knowing what it was, she proceeded to boast that she intended to use it as a soup tureen at an upcoming dinner party she was throwing for the kids where she had already talked to the http://www.jumpersjungle.com/santa-fe-springs/, team from kids birthday parties Santa Fe Springs to help her. If that pot could talk, I hope it would have warned the dinner guests not to eat the chowder!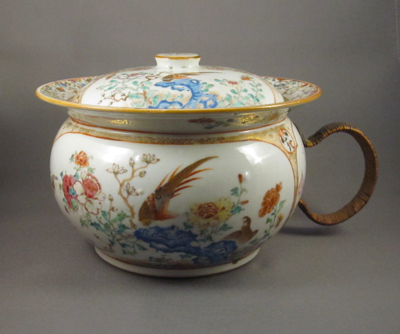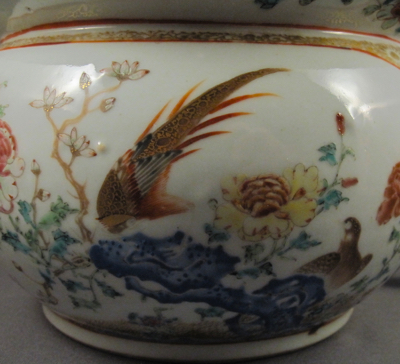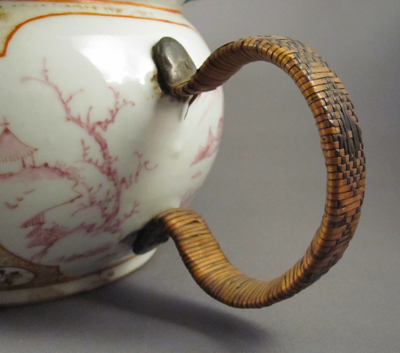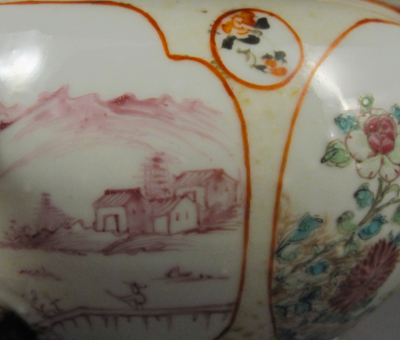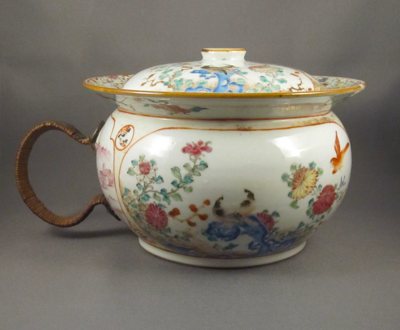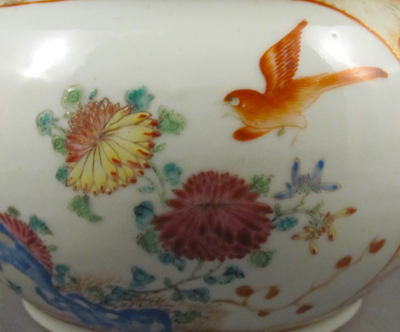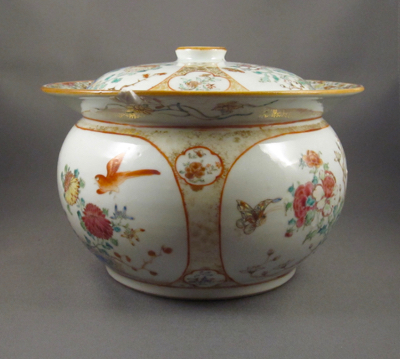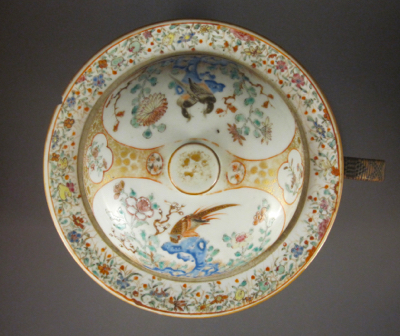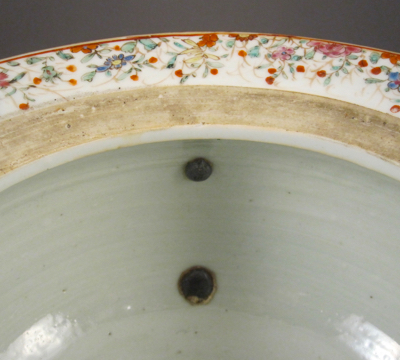 This identical example shows what the original handle on mine looked like before it broke off. Notice the multiple chips along the rim. I'm guessing that many chamber pots went bump in the night.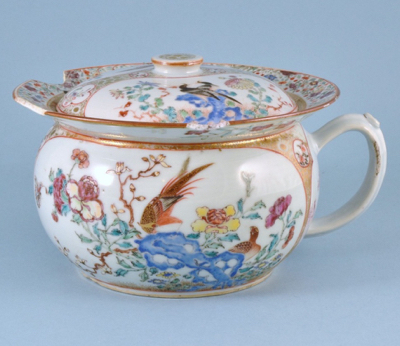 Photo courtesy of Andrew Dando
Tags: Chinese, metal handle, porcelain, Qianlong, rattan