This pearlware pottery Prattware jug was most likely made in Staffordshire, England, between 1790 and 1800. It has molded polychrome relief decoration, with The Slaughter Feast, attributed to Ralph Wood, on one side of the jug and An Offering of Peace, designed by Lady Templetown and modeled by William Hackwood, on the other side. It measures 6.25 inches high.
It looks as though over 200 years ago someone took the image of The Slaughter Feast a bit too literally and broke off the handle. Luckily for the owner, a tinsmith was able to create a simple metal replacement handle so that the jug was able to function again. But as luck would have it, a brawl began after the first repair was completed, resulting in a damaged spout. Although the pressure is intense, I promise that as long as I am the keeper of this jug I will do my best to insure no further damage befalls it.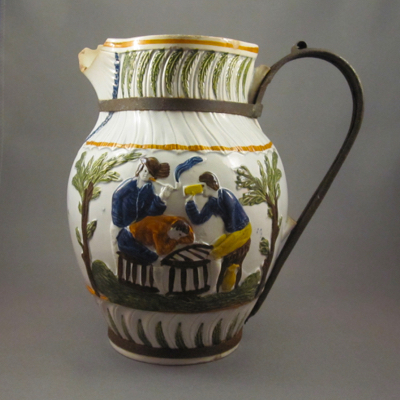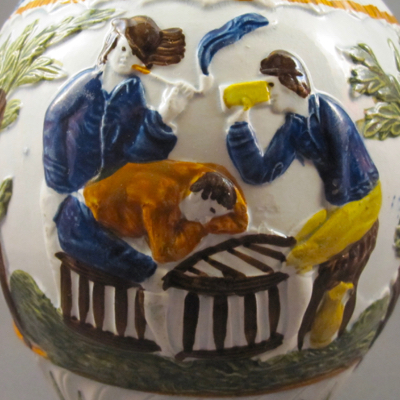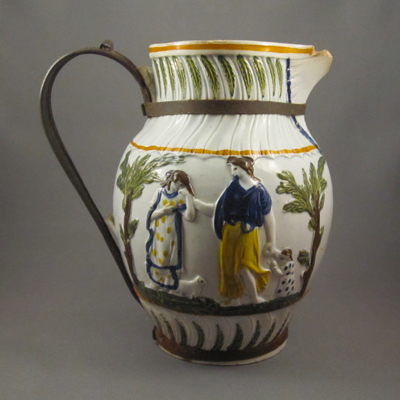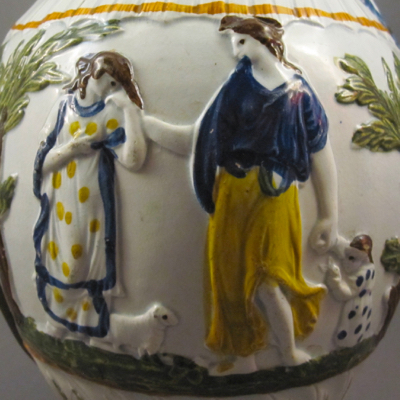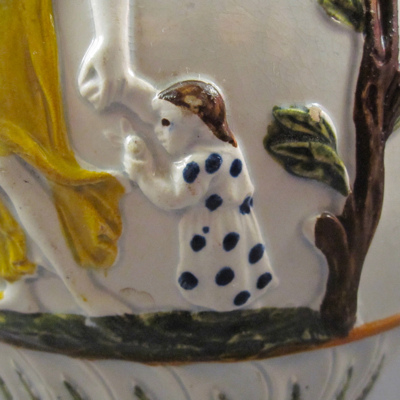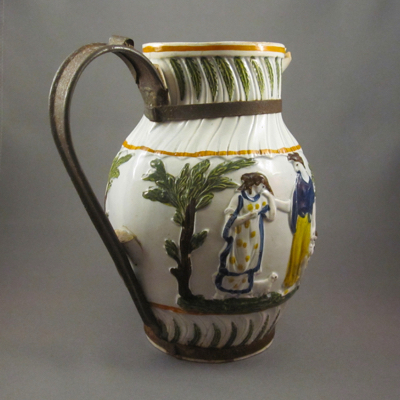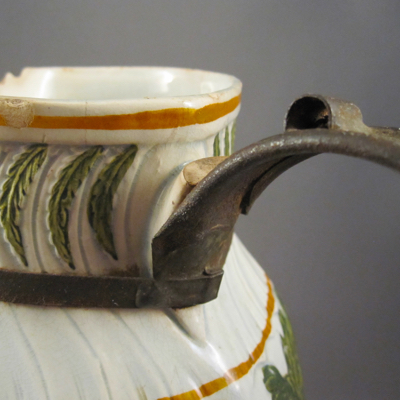 This intact jug shows what the original handle on mine would have looked like before it took a tumble.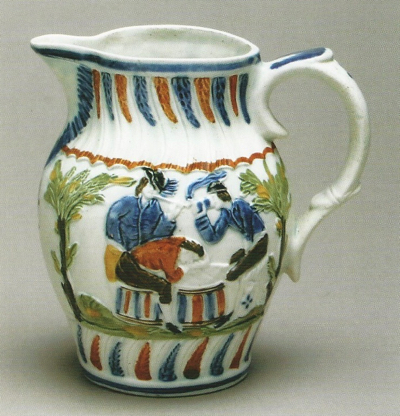 Photo taken from the book Pratt Ware 1780-1840 by John and Griselda Lewis.
Tags: English, metal handle, pearlware, pottery, prattware