This striking tin-glazed earthenware pottery plate was most likely made in Manises, Valencia, Spain in the late 1800s. It is boldly decorated with stylized trees, flowers and houses in cobalt blue glaze and measures 12.25 inches in diameter.
On the underside is the mark Fv V(?) as well as 7 HUGE metal wire staples, which were attached well over 100 years ago after the plate broke in half. Metal staples/rivets were used in many parts of the world to repair broken ceramics and glassware, ranging in size from less than 1/2 inch to over 3 inches long. Repairs done on tin glazed pottery from Spain, Italy and France typically have larger iron staples such as these.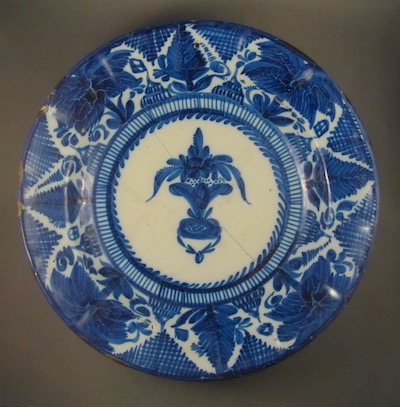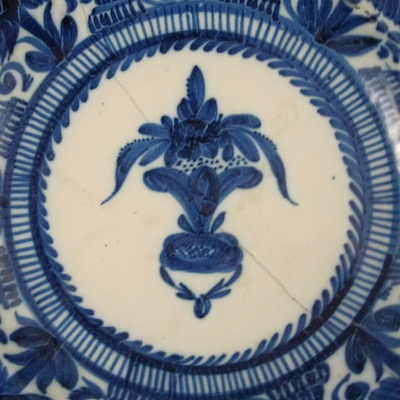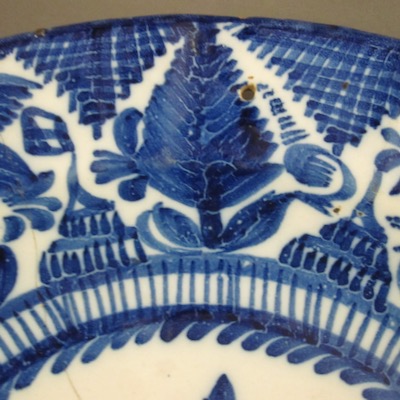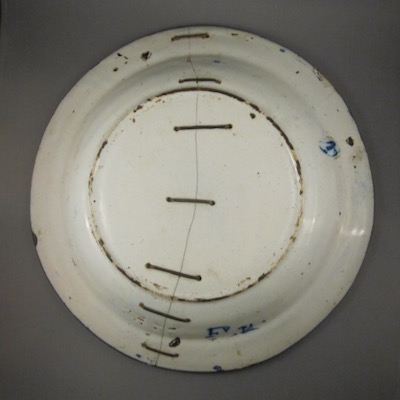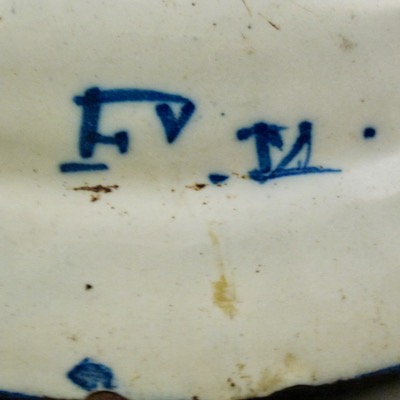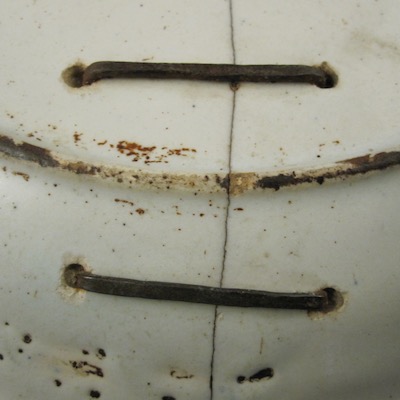 My plate would feel right at home with this collection at the Museum of Ceramics in Manises, Spain.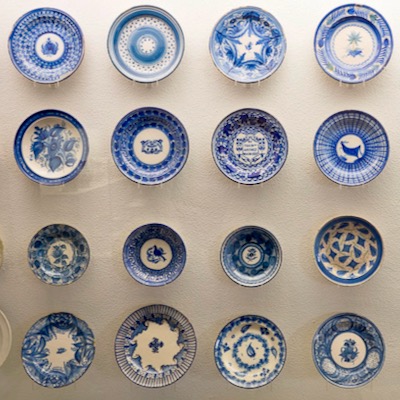 Photo courtesy of Museu de Ceramica de Manises