Who doesn't like blue and white ceramics? Not many, according to popular taste. Be it porcelain or pottery, Chinese or European, cobalt blue glaze on a white ground is arguably the most popular color combination throughout the world.
This tin-glazed earthenware pottery plate was made in Valencia, Spain in the mid to late 1800s. It measures 11.25 inches in diameter and is decorated with stylized flowers in teardrop shapes which form a ring. As lovely as the decoration is, I was drawn to the plate due to the 18 large double metal wire staples on the back holding the broken pieces together. After it was repaired, a rustic wire hanger was made so it could be displayed on the wall. With all the trouble the owner went through, this must have been a very special plate.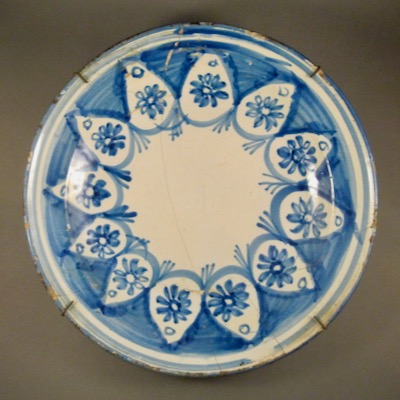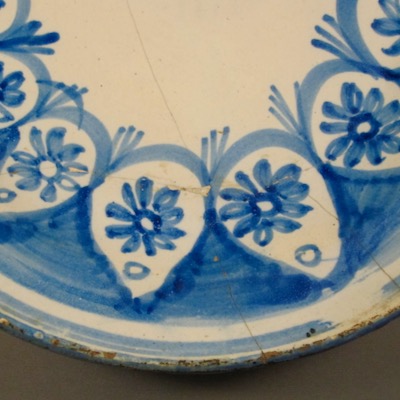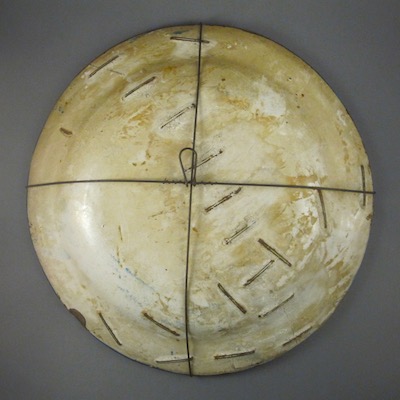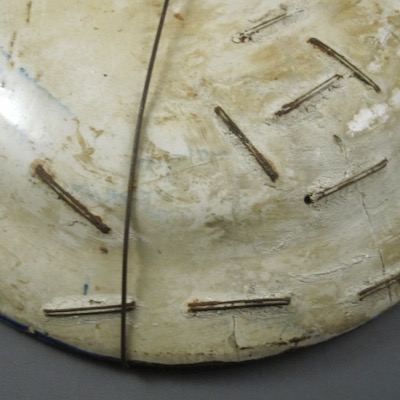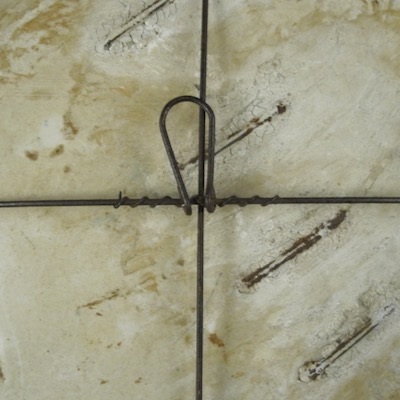 My plate would feel right at home among these similar examples at the Museu de Ceramica de Manises in Valencia, Spain.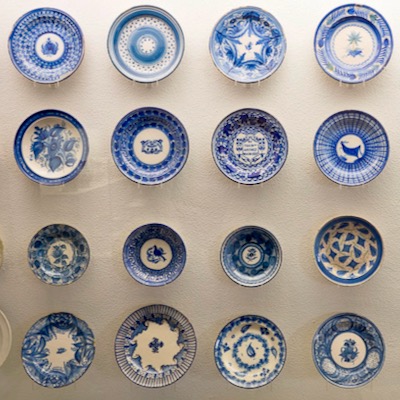 Photo courtesy of Museu de Ceramica de Manises