Tin glaze earthenware bowl made in the town of Puente del Arzobispo, near Talavera de la Reina, an important ceramic center in the Castilla – La Mancha province of Spain. Puenta became one of the most important centers for ceramic production, after being founded in the early 1200's.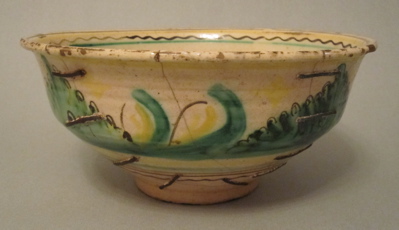 Nine 2″ long rustic iron staples repair the cracks in this bowl.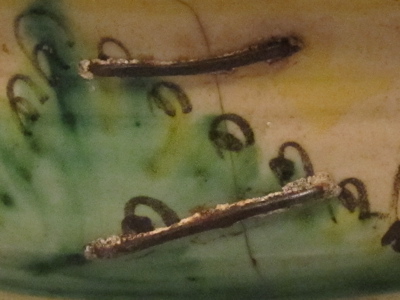 Green, yellow and brown tin under glaze decorate the bowl's surface with an abstract design.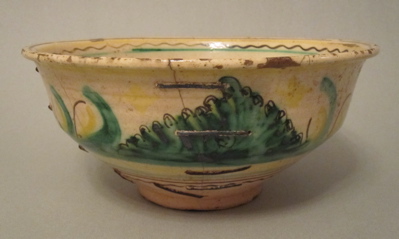 Bowl measures 11-1/4″ diam, 5″ high.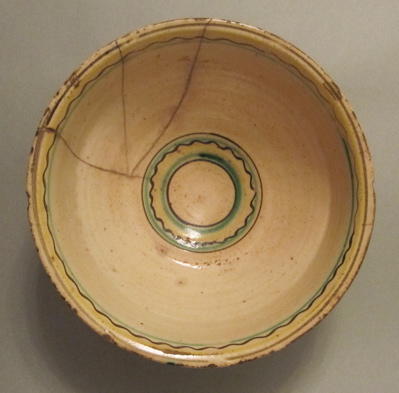 Tags: pottery, Spanish, staples/rivets, tin glaze