Each of these polychrome decorated jugs was purchased separately and in different countries one year apart. Both have the same relief stag & dog decoration and possess a similar metal replacement handle. They were most likely made in Staffordshire, England.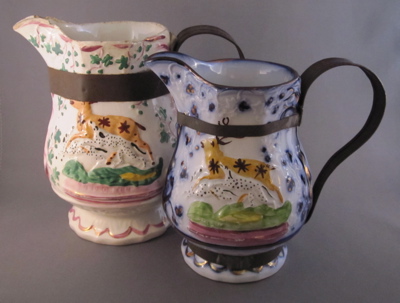 The larger jug (left) has pink lustre decoration and measures 6.5 inches tall. It was purchased in the UK, not far from where it was made.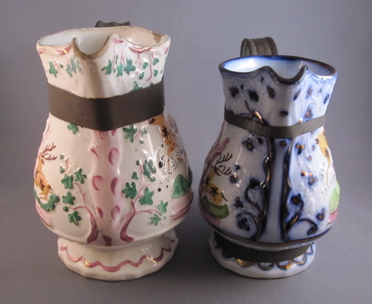 The smaller jug (right) was found in Maine and has a polychrome flow blue and pink lustre decoration. It stands 6inches tall.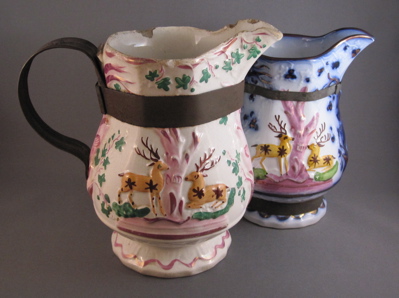 Both jugs have tin replacement handles of a similar design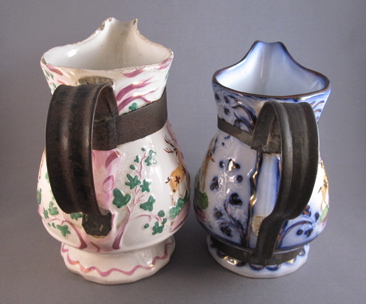 "EPSOM CUP" is impressed only on the larger jug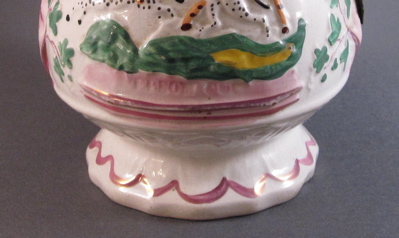 These three jugs of graduating size still have their original branch form handles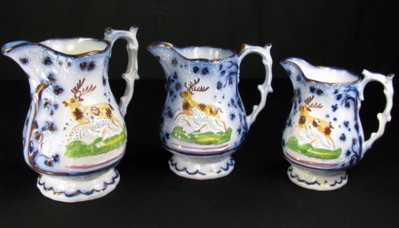 Photo courtesy of WorthPoint
Tags: English, metal handle, pottery, Staffordshire