I found this large tin glazed earthenware olive oil jug at a tiny gem of an antique shop in Seville, Spain. While looking for a restaurant open for dinner before 10PM, we stumbled upon the shop, tucked away on a small side street. As the lovely Spanish shop owner spoke very little English and I barely speak any Spanish, we had a challenging but fun time communicating and bargaining.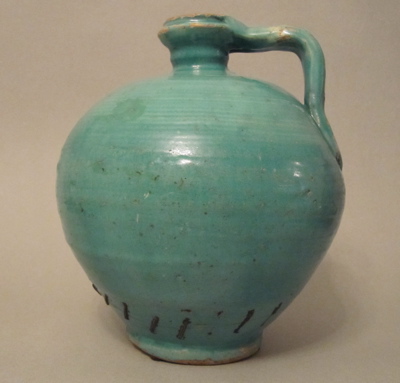 I love the simple shape of this jug, which stands nearly 12″ tall…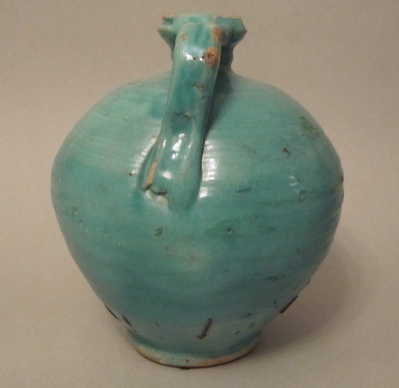 as well as the slightly askew applied handle and beautiful green color.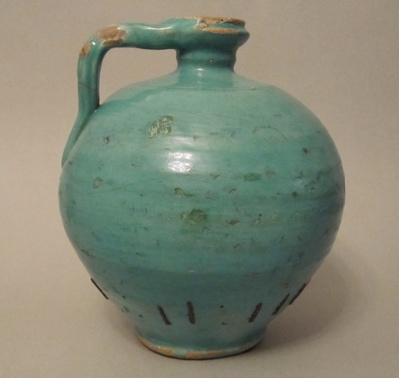 The entire bottom of the jug is held together with large metal rivets.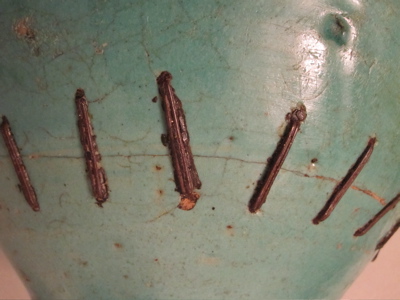 Tags: pottery, Spanish, staples/rivets, tin glaze