This unusual door stop is an example of an item I had to buy, despite not liking it very much. But how could I pass up a broken doll-in-a-can door stop?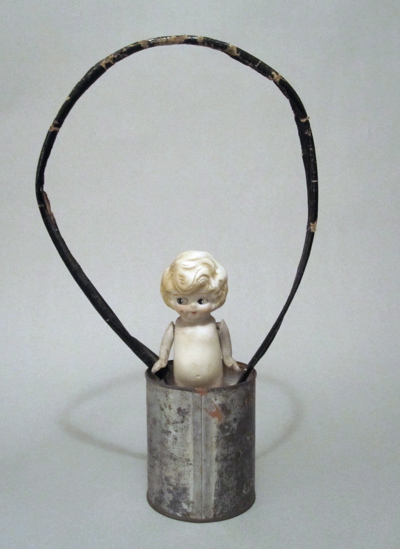 When this fragile bisque doll lost its legs, it was submerged in cement and put in to a tin can, along with a metal wire handle covered in oil cloth.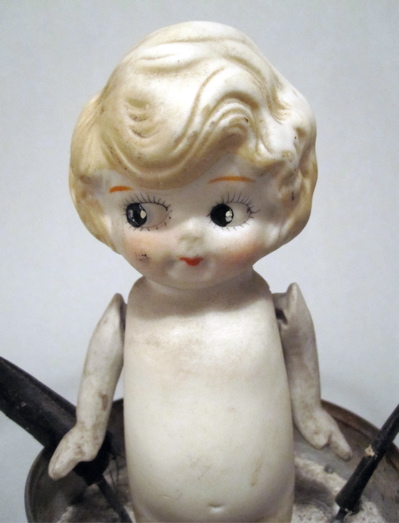 Based on the popular Kewpie doll of the 1910's and with a nod to Betty Boop, these inexpensive Japanese dolls with "googly" eyes were given out as carnival prizes. I applaud the ingenuity of the family member who rescued the sad little girl's broken toy, and brought it back to life as a useful household item.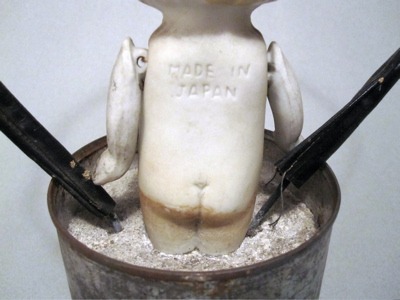 Here's another example of a doll-in-a-can door stop, but this one is fully adorned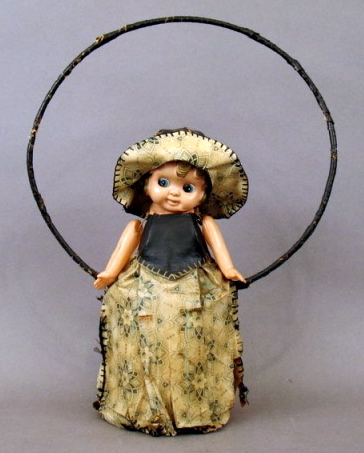 Photo courtesy of Louwers Antiques
Tags: Japanese, metal handle