Chinese Kangxi period (1662-1722) miniature porcelain vase, decorated in blue underglaze floral design. Costly miniatures such as this were collected by adults and were not necessarily made for children, although they are still commonly referred to as doll's house miniatures.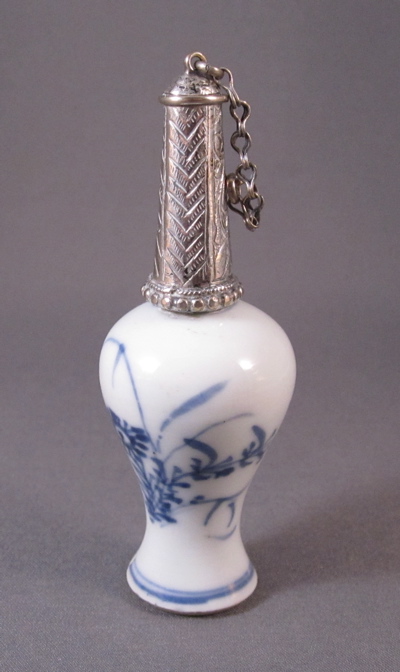 After the neck broke off, an unmarked chased silver neck with chain & stopper was added, most likely in Amsterdam, sometime in the early to mid 1800s, turning the vase into a scent bottle. This is my favorite type of inventive repair; one where an object's original function is altered and transformed into another.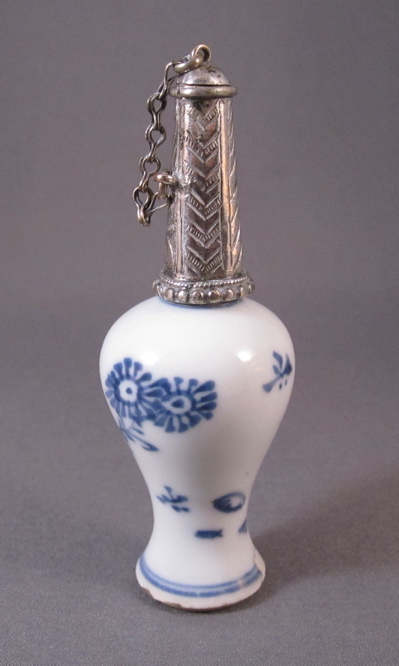 Scent bottle stands a mere 3-1/4″ tall.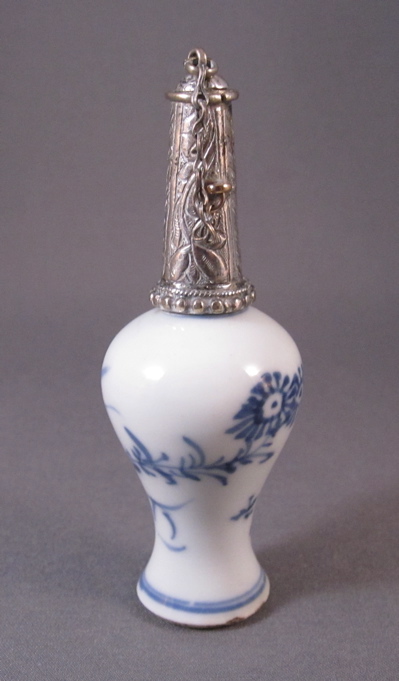 Please check out my other doll's house miniature vases from the same period showing similar striking transformations.
This miniature vase, with nearly identical form and decoration, shows the original form with an intact neck.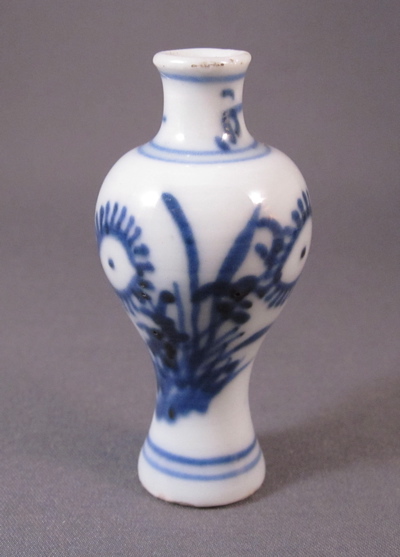 Tags: blue & white, Chinese, metal lid, porcelain, silver