Lightweight, soft paste pottery cream jug with fluted body, made in England, possibly by Lowestoft. Boldly decorated with hand painted pink flowers and diaper decoration on the inner rim.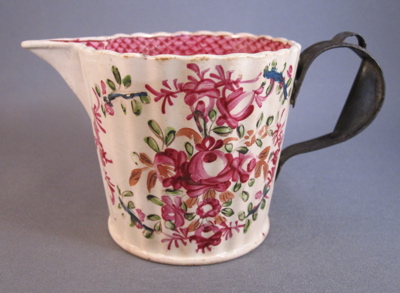 Jug was made at the turn of the 19th century and measures 2-1/2″ tall by 4-1/2″ long.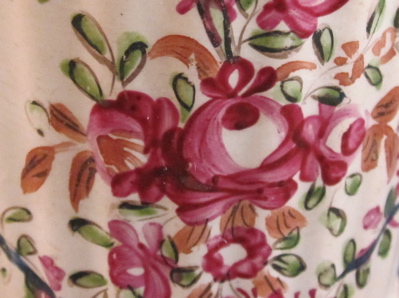 Metal handle with thumb rest and finger grip replaces the original handle and was most likely made by an itinerant tinsmith.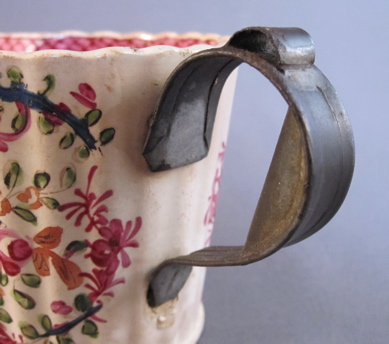 One of 2 rivets which holds the tin handle firmly in place can be seen on the inside of the jug.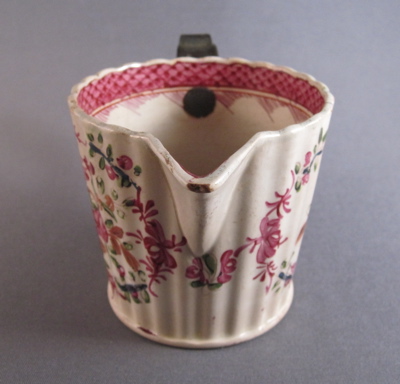 This nearly identical cream jug still has its original loop handle.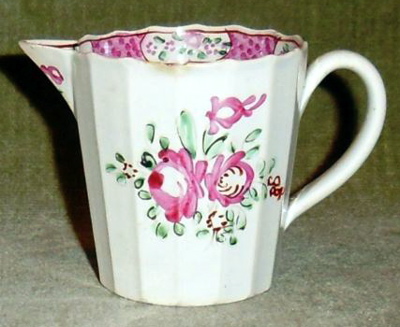 Photo courtesy of eBay
Tags: metal handle, pearlware, soft paste