This small sprigged baluster form stoneware jug is decorated with applied vines of grapes around the middle and impressed leaves along the rim. A wash of brown glaze covers the top half of the jug. It was made in England in the mid 1800s, most likely in Bristol or Chesterfield, and measures 3.25 inches high and 4.5 inches from handle to spout.
Sometime in the late 1800s to early 1900s, the handle became detached. Luckily, the owner found a proficient tinsmith who fashioned a sturdy metal replacement with crimped detailing and horizontal support straps.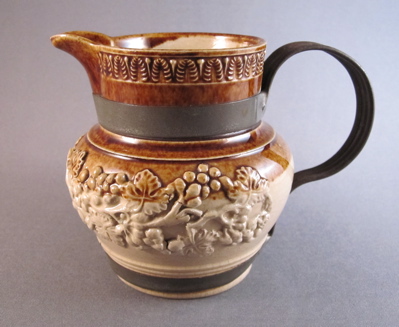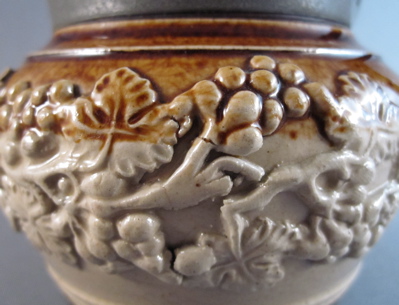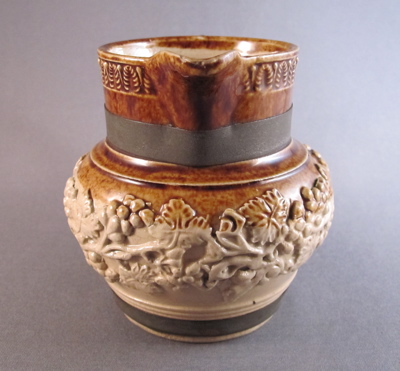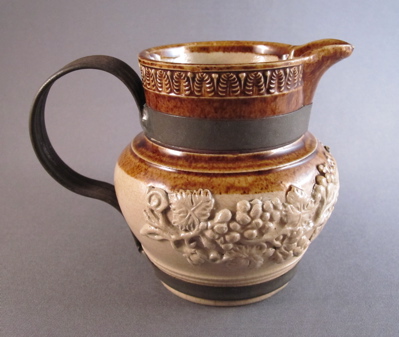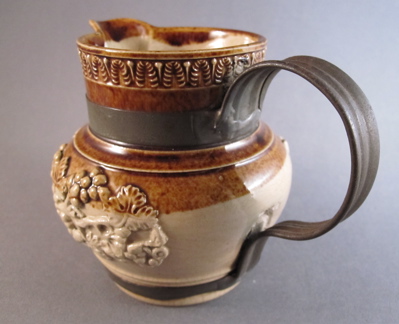 This jug with similar form and glaze shows what the original handle on mine might have looked like.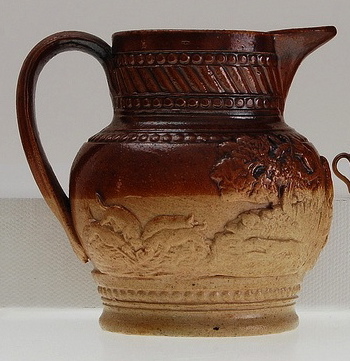 Photo courtesy of Flickr
Tags: English, metal handle, pottery, stoneware