This heavy salt glazed stoneware ale jug was made in Mortlake, London, in the late 1700s to early 1800s. It has an attenuated baluster shape with applied sprigged decoration including a panel of "The Two Boors", horses and hounds, classical figures, trees and a windmill on a mound. It stands 8″ high and has a rilled neck and a narrow base, much of which has been chipped away.
It's apparent that the original handle is long gone but luckily for me, a tinsmith in the 1800s fashioned a wonderful metal replacement handle. It has crimped edges for extra support and a finger rest for comfort when tightly gripped. I imagine the original owner and a chum were inspired by the front panel depicting "The Two Boors", drank too much ale and dropped the jug. But if it weren't for our ancestors who drank to excess, my collection of ale jugs with inventive repairs would be minimal to nonexistent.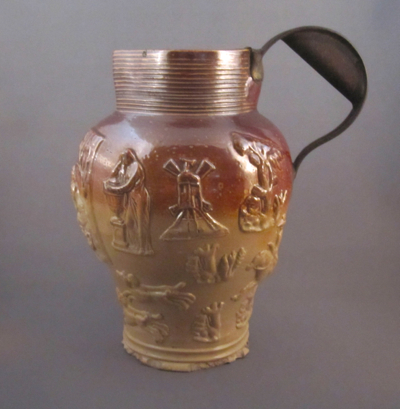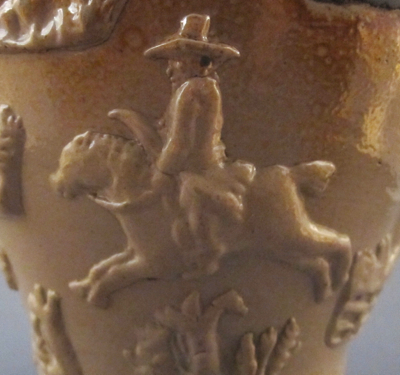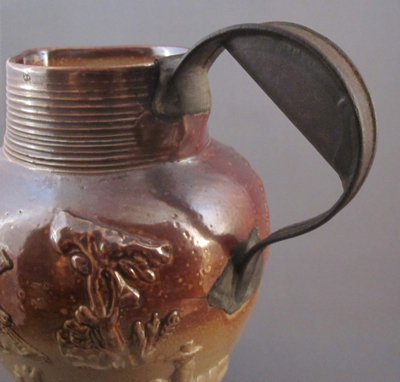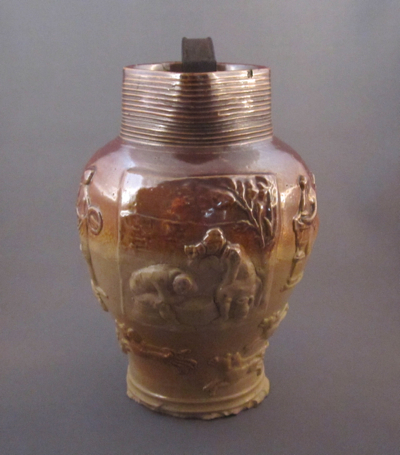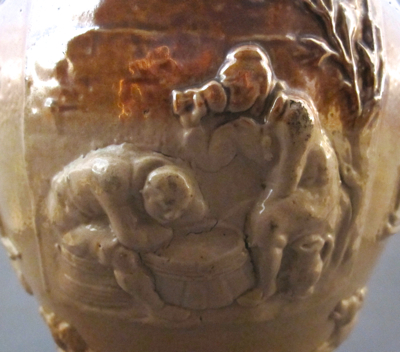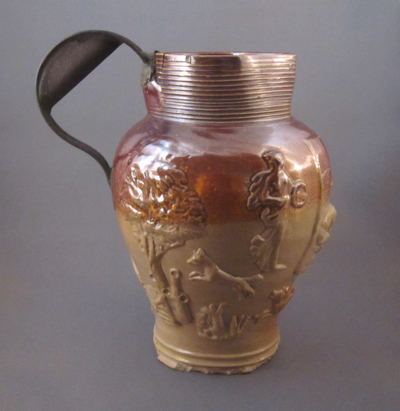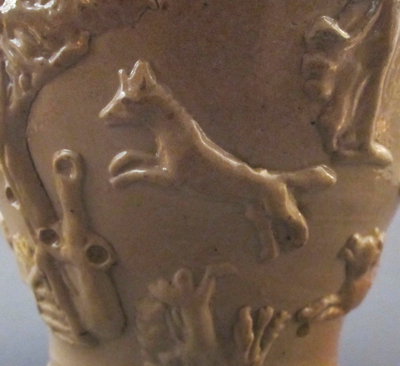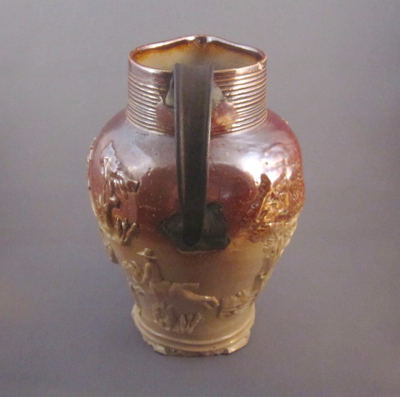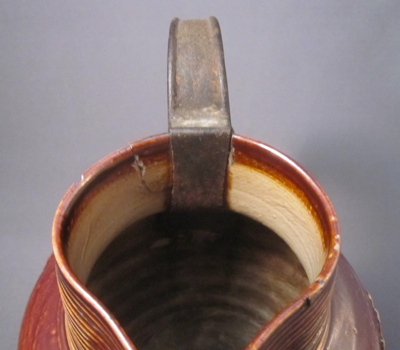 This jug of similar form has its original handle intact.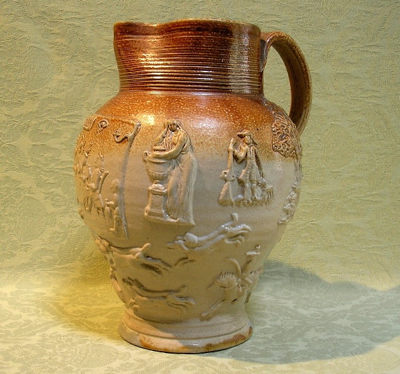 Photo courtesy of Nest Egg Antiques
Tags: English, metal handle, pottery, salt glaze, stoneware