Last weekend I was traveling back from Southeast Asia and didn't get the chance to wish you all a Happy New Year. The image on this charming cup seems to be an appropriate way to welcome 2019, so Happy New Year…one week later!
This porcelain Bute shape cup has hand painted decoration en grisaille (shades of gray) of a young boy tooting a horn. It has gilt bands around the rim and base. Cup measures 2.25 inches high, with an opening diameter of 3 inches.
Much like a 1980s mullet – though a lot more attractive – this cup is business in front, party in the back. The bronze handle, which replaced the original broken one over 100 years ago, is unseen from the front but clearly visible from the side and back. The underside has a cobalt blue mark, suggesting the cup is Continental or English. If anyone knows for sure, please let me know.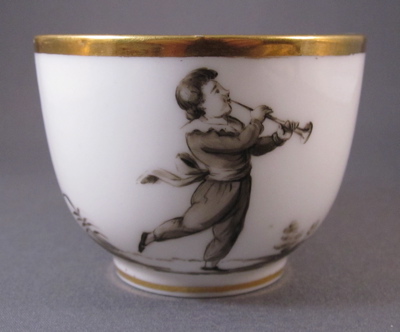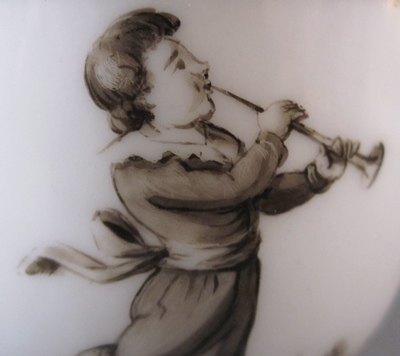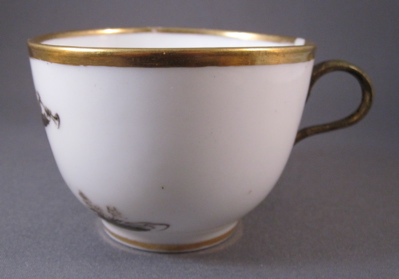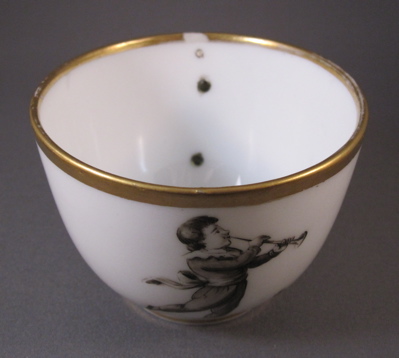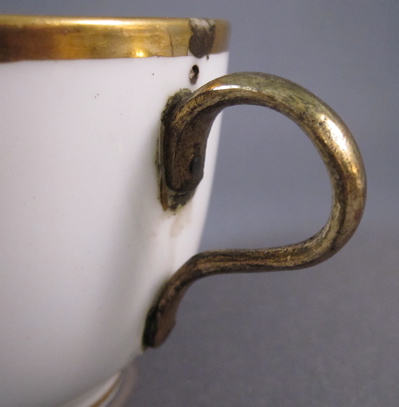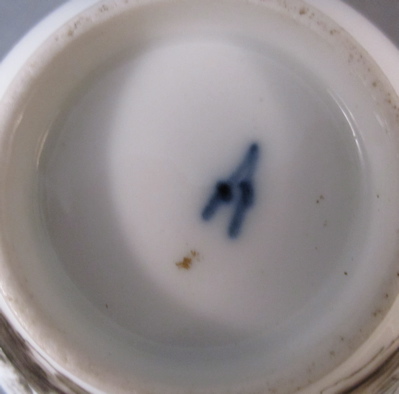 Tags: Continental, metal handle, porcelain