This cylindrical form porcelain coffee can (or coffee cup, outside of the UK) is decorated with cobalt blue underglaze decoration and has brown glaze along the rim. It was made in China during the Qianlong period (1711-1799) for export most likely to North America and Europe. It measures 2.5 inches tall.
Well over one hundred years ago, this small cup slipped from someone's grasp, resulting in its handle snapping off. Rather than being tossed out, the precious cup was taken to a "china mender" who fashioned a sturdy iron replacement handle wrapped in rattan. The woven rattan acts as an insulant from the hot contents and allows for a tighter grip.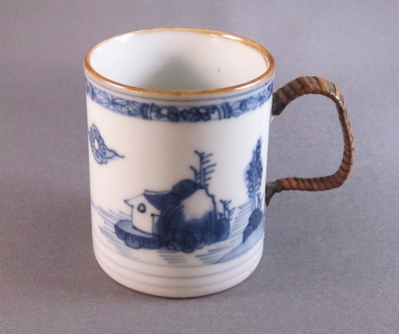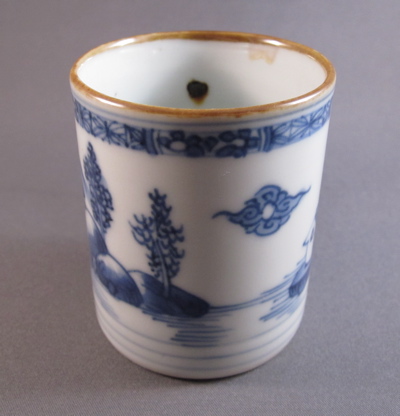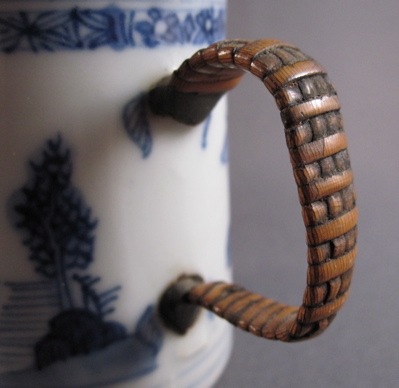 This coffee can with the same form and similar decoration shows what the original handle on mine might have looked like.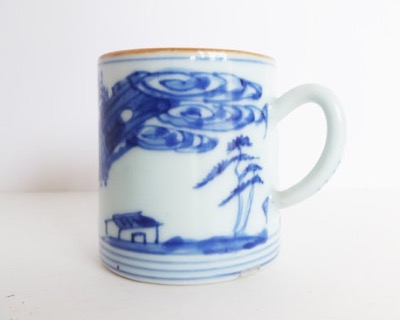 Photo courtesy of Etsy
Tags: blue & white, Chinese, metal handle, rattan