This small earthenware one-cup teapot has an "Egyptian black" or "shining black" salt glazed finish with low relief floral design. It was made in England between 1820 and 1840 and measures 3.50 inches high and 6.5 inches from handle to spout. Due to its small size it is also known as a Bachelor's teapot. Some collectors and dealers believe that these are part of a child's tea set but they are actually fully functioning teapots.
It is not uncommon for teapots to lose their lids and that's just what happened here. But this one didn't remain unlidded for long, as a tinker, most likely in the late 1800s, made a well crafted replacement from tin, adding a mass produced pewter knob to complete the job. The new lid has developed a rich, warm patina over the past 100+ years, blending in nicely with the mellow tones of the dark teapot.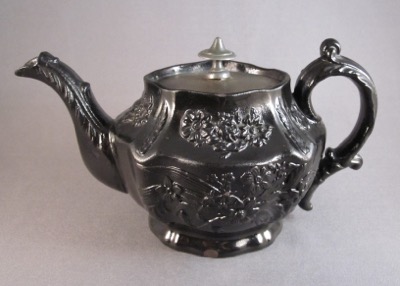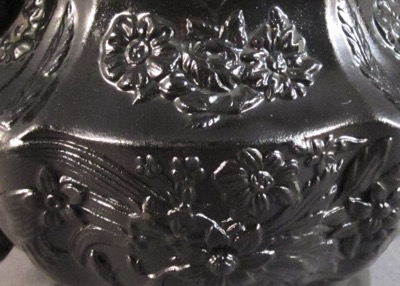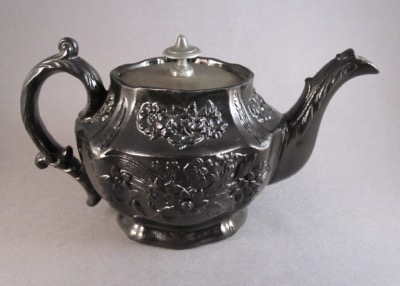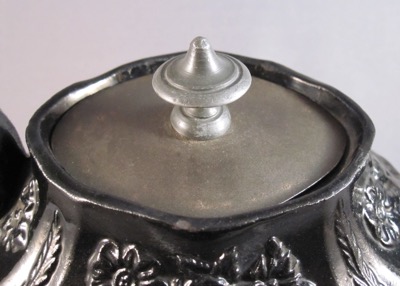 This teapot with its original cover intact suggests what the lid on mine might have looked like.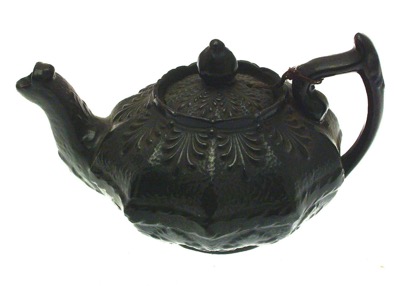 Photo courtesy of eBay