This baluster form earthenware faience covered jug with a pewter lid was made in Germany at the end of the 18th century. It has tin glaze floral decoration with blue, pink, and green enamels over a white ground and measures 8.25 inches high. 
Well over 150 years ago, the jug must have dropped, resulting in a broken handle and a large missing chunk along the rim. Luckily for me and all others who like early repairs, the broken vessel was brought to a metalsmith who created a stunted but functional pewter replacement handle, along with a lead patch to fill in the chip. Although most pieces like this are unsigned, the number 80 is written in pencil on the underside, as well as an incised scribble I can't decipher.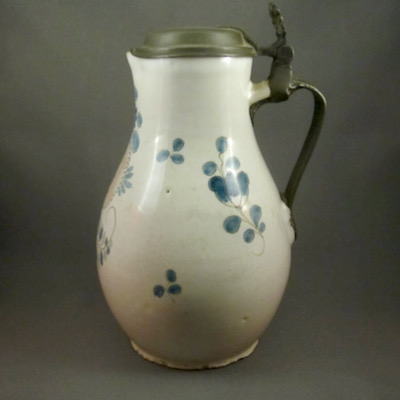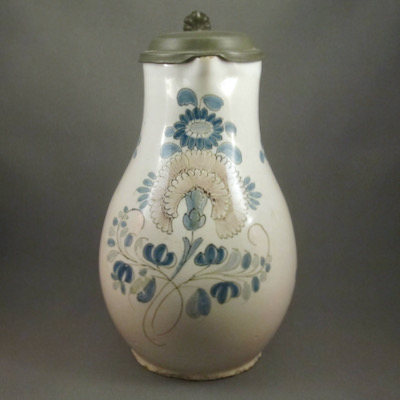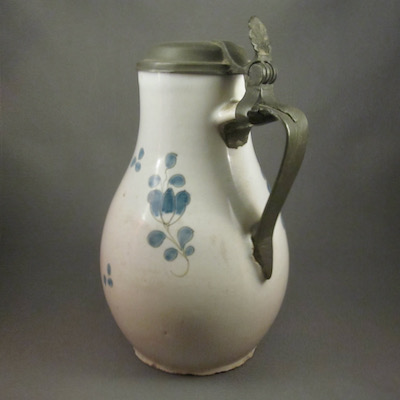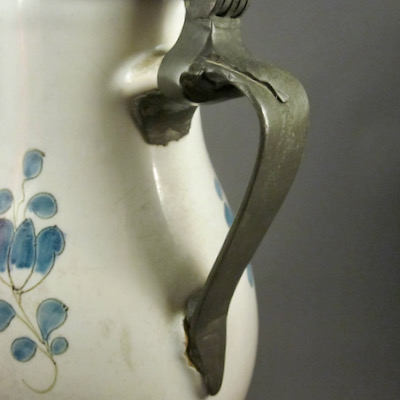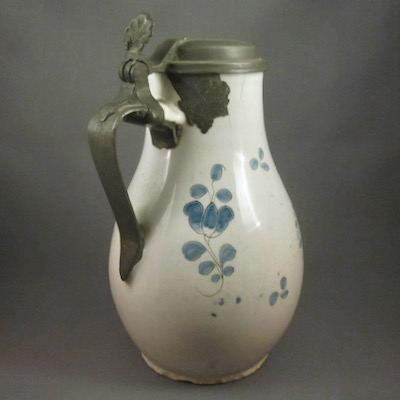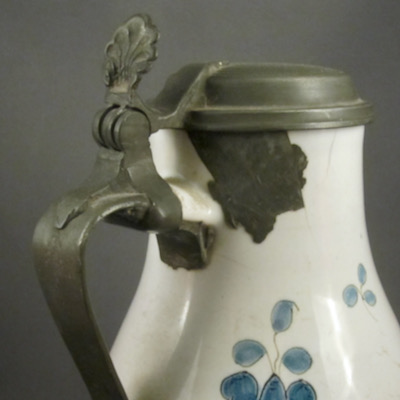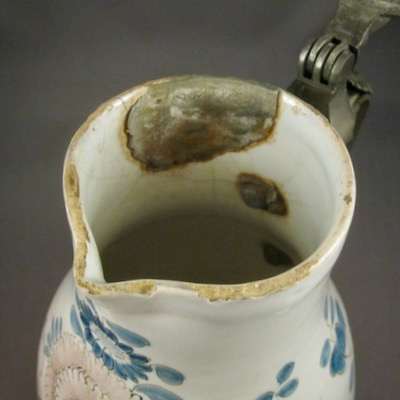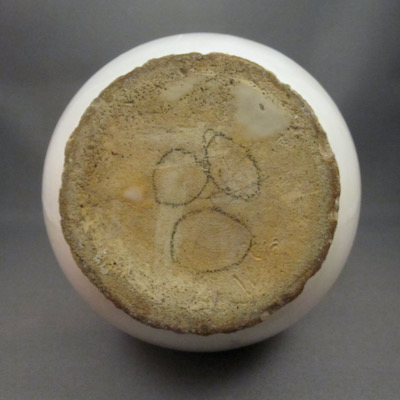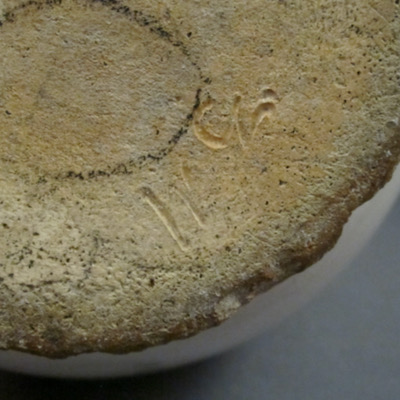 This jug with similar form suggests what the original loop handle on my jug would have looked like.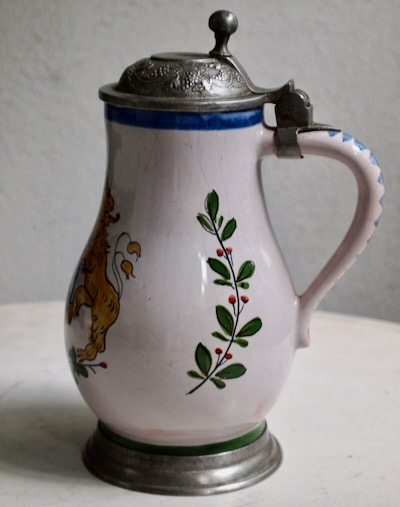 Photo courtesy of eBay
Tags: German, metal handle, pewter, pottery, tin glaze