This 5 inch tall figural pepper pot (also known as a caster or muffineer) in the form of Sir Toby Philpott, wears a tricorn hat and grasps a tankard of ale in one hand and a tobacco pipe in the other. It was made in Staffordshire, England, in the late 1800s, of polychrome glazed pottery and is part of a four-piece caster (also known as a cruet or condiment) set, which includes a mustard, salt, and vinegar.
This Toby originally stood on a round plinth base, which he jumped off of (or fell, or was pushed) at least 100 years ago. In its place is a nicely crafted silver replacement base, lending an air of elegance to this robust fellow.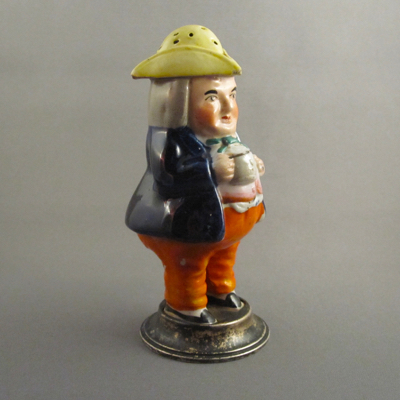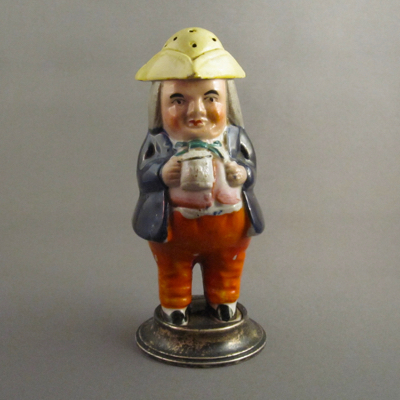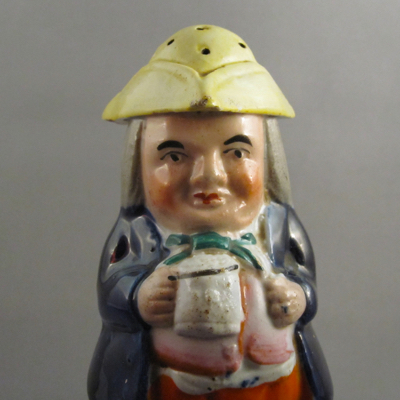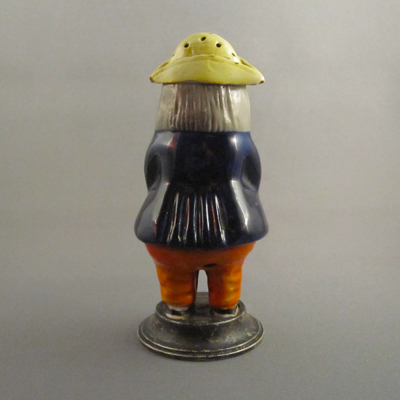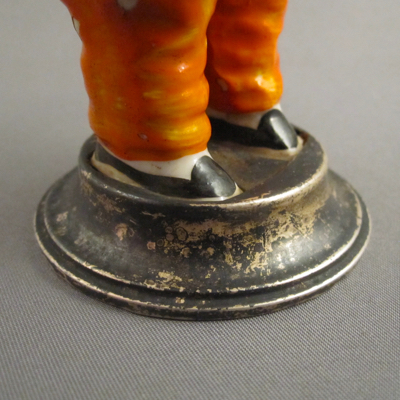 This chap stands on his original base, although the crack at the bottom leads me to believe that he might be heading to the silversmith soon to be fitted for his own silver replacement base.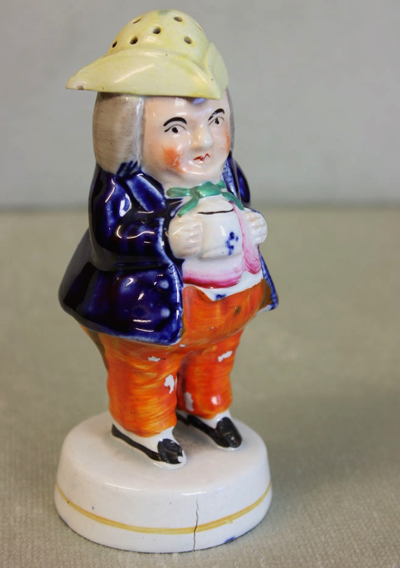 Photo courtesy of The Antique Shop
Tags: English, metal base, pottery, silver, Staffordshire