This superbly engraved blown wine glass was made in Nuremberg, Germany, c.1680-1700. It stands 10.5 inches high. The large bowl features finely engraved scenes of open-pit mining and a large coat of arms, believed to belong to one of the Counts of Mansfeld. The delicate stem is made up of a series of hollow knobs and rings and amazingly, has remained intact after knocking around for over 330 years. 
The foot was not so lucky. As would be expected of a large, fragile glass object such as this, the original glass foot broke off hundreds of years ago, and was fitted with an elegant hand hammered silver replacement. It is engraved with the name "Mansfeld", the date "1530", and in a tiny font "A.E. 12". As Mansfeld, Germany was the center of silver mining for over 800 years, this magnificent goblet was most likely made by one of the Mansfeld families as a commemorative piece. 
As with almost everything from my collection, we will never know for sure how the piece broke, who repaired it, and what happened to it after it was reborn. I'm just glad that so many of them ended up in my collection and that I can share them with you.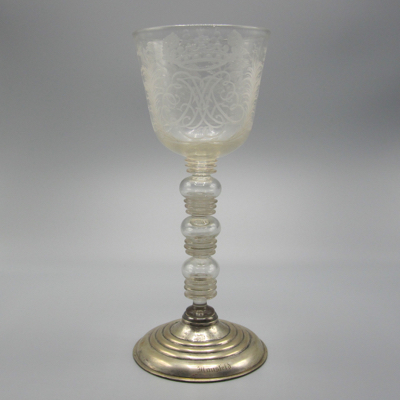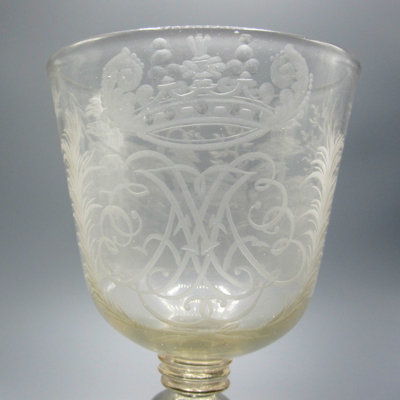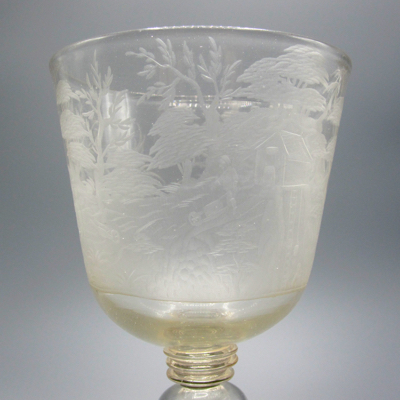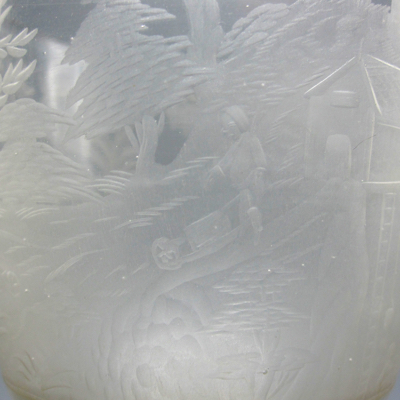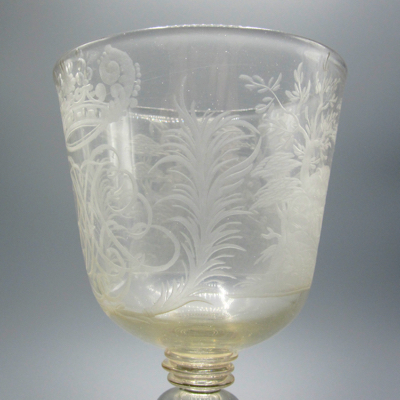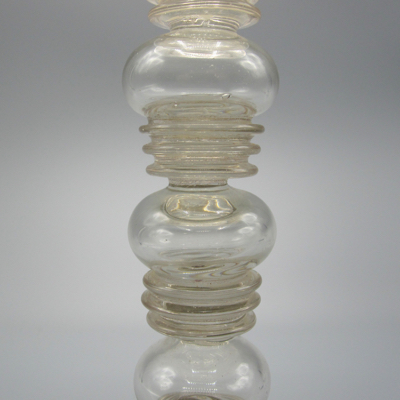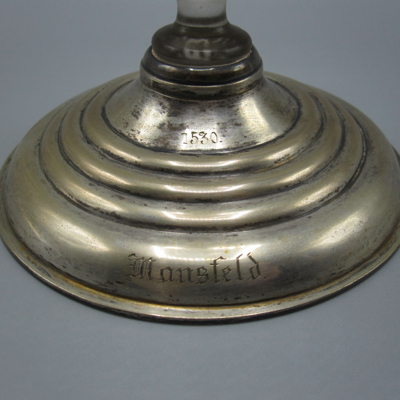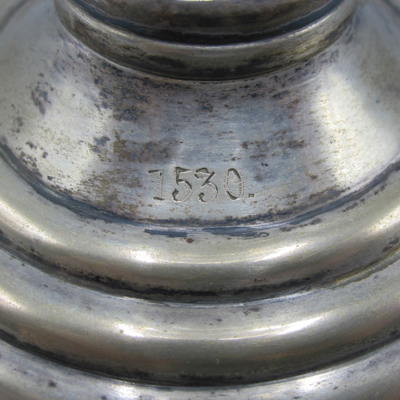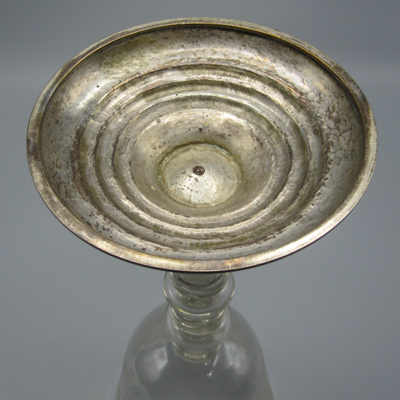 This goblet from the same period shows what the original glass base on mine might have looked like.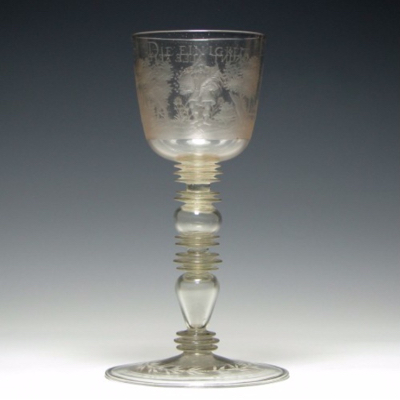 Photo courtesy of Scottish Antiques
Tags: commemorative, German, glass, metal base, silver