This porcelain tea canister is simply stunning. It was made in China during the Kangxi period (1662-1722) and is decorated with blue underglaze enamel depicting mountainous landscapes on both sides. The ends are painted with flowers among jagged rocks. It measures 4.75 inches high, 3 inches wide, 2 inches deep.
It is unusual to find tea canisters with their original lids so I am not surprised that this one has a metal replacement. Then again, if it had its original lid I would not have bought it! Having seen dozens of tea canisters with replacement lids made from various materials including silver, tin, and wood, I find this simple cylindrical bronze replacement the perfect topper.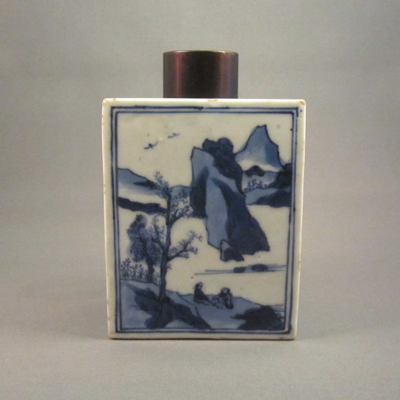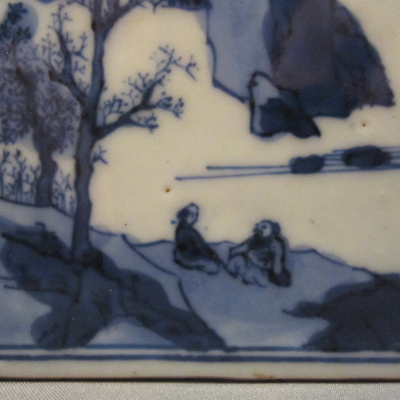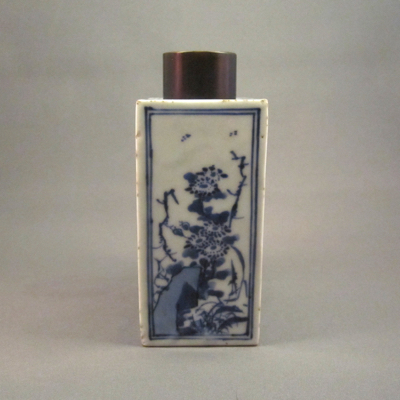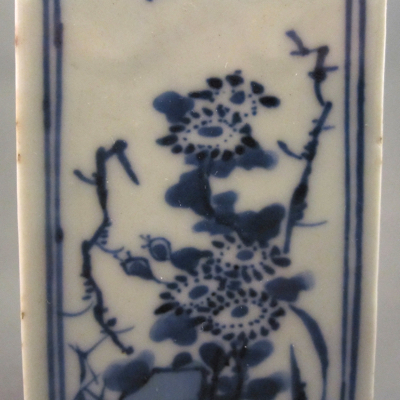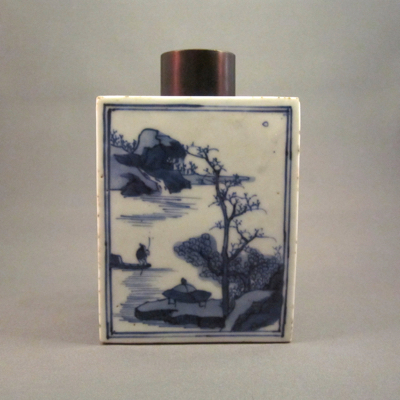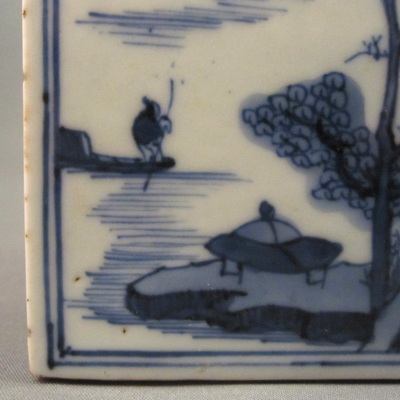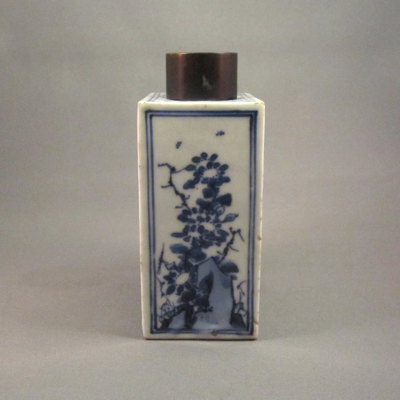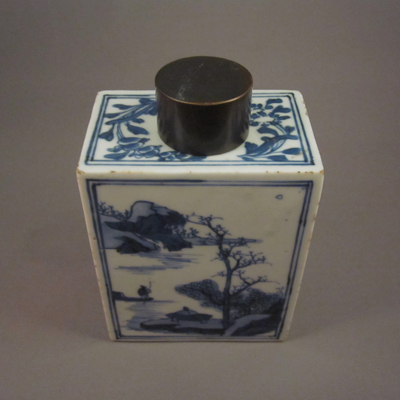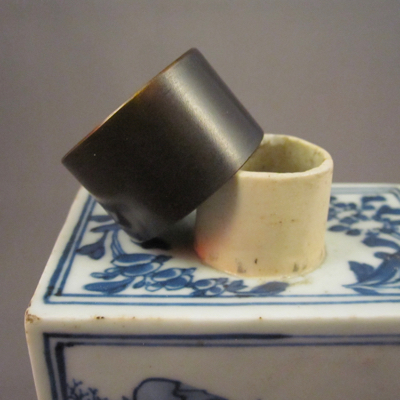 This tea canister with similar form and decorations shows what the original lid might have looked like on mine.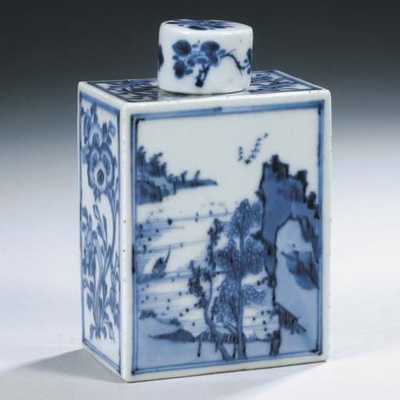 Photo courtesy of Pinterest
Tags: blue & white, Chinese, metal lid, porcelain