In some cases, broken ceramics were beyond preservation or repair. But thanks to our thrifty ancestors, fragments of shattered plates were sometimes formed into mosaic and memory ware pieces, such as this Rose Medallion display bowl. Although this is more of a mosaic, true memory ware pieces are made from everyday household objects, including ceramic shards, glass and mirror fragments, buttons, beads, jewelry, shells, pipes, and doll parts. One of my favorite memory ware vessels is covered in unusual items such as glass doll eyes, a tiny glass jar, and a working thermometer!
This colorful example of recycling was made from broken Chinese and English porcelain and pottery shards attached to a shallow brass bowl. It measures 13 inches in diameter, 3 inches high. The overall effect suggests a plate with large figures in the center surrounded by a darker floral border. But look closely and you will find a variety of fragments featuring flowers, insects, and even a maker's mark.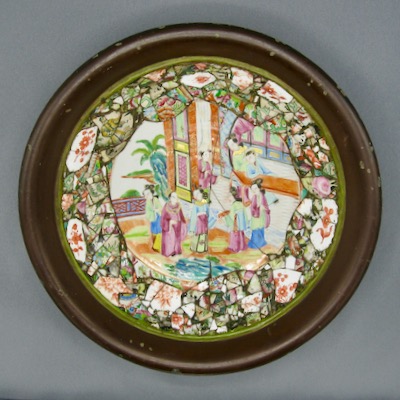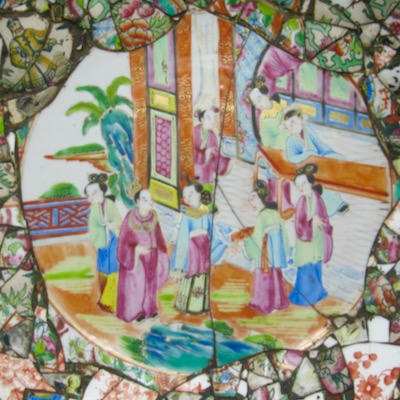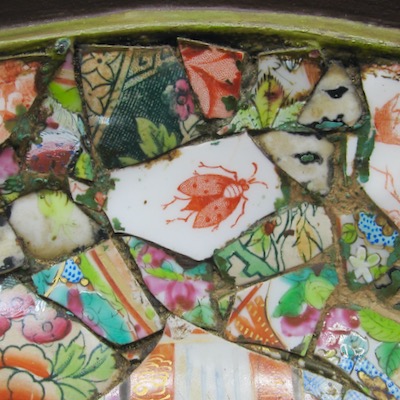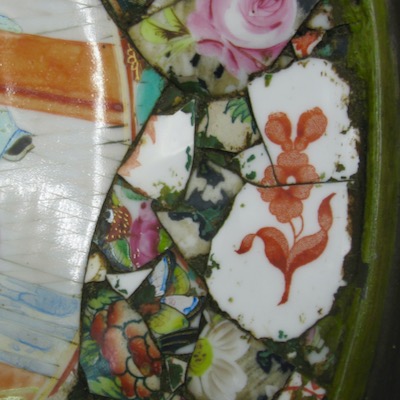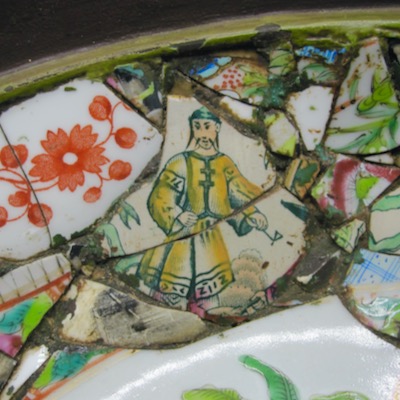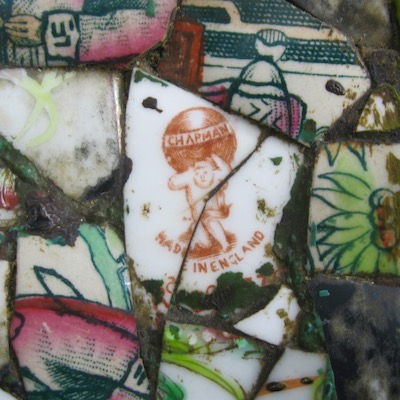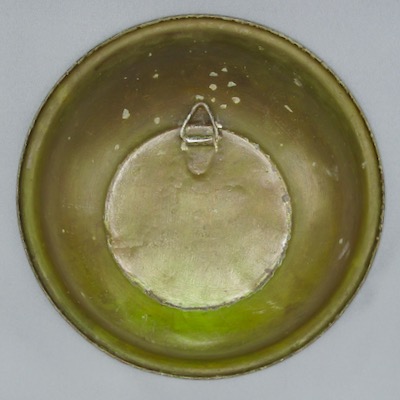 This whimsical contemporary jug was made by Lisa Rauter using antique ceramic shards and other found items.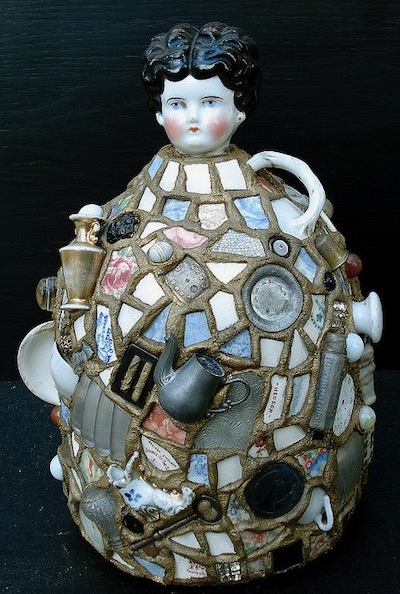 Photo courtesy of flickr