For years I have resisted buying a single make-do pin cushion, the most prolific of all repairs. I am not a fan and think of them as the "Hummel figurine" of the inventive repair world. I will admit that on a couple of occasions, during moments of temporary insanity, I came close to buying one for my collection. But last year at an antiques shop in Pittsburgh, I caved in and bought this sad little example.
At home repairs like this are the most common type of make-do, with endless variations made from broken household items, including oil lamps, goblets, and candlesticks. This one was most likely made in America during the late Victorian era and stands 4.5 inches high. The base is made from a broken cut glass decanter stopper and the top is made from a ball of fabric covered in colorful wool yarn. I will try hard not to succumb the next time I encounter another one of these.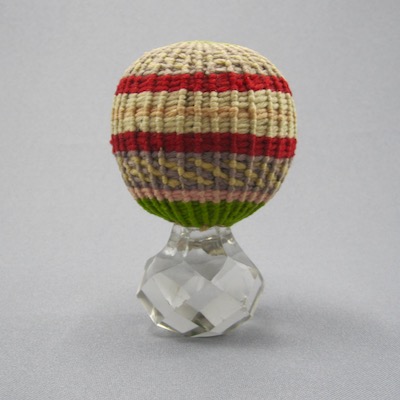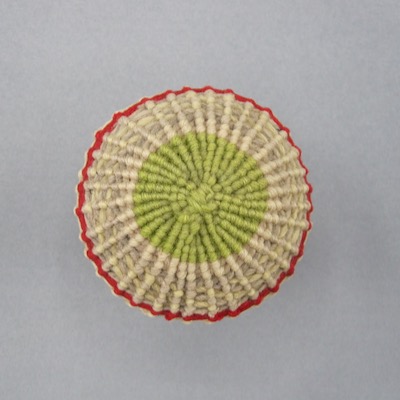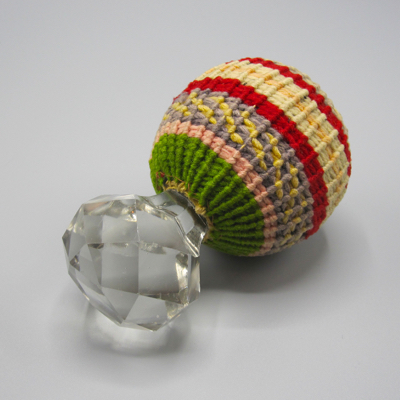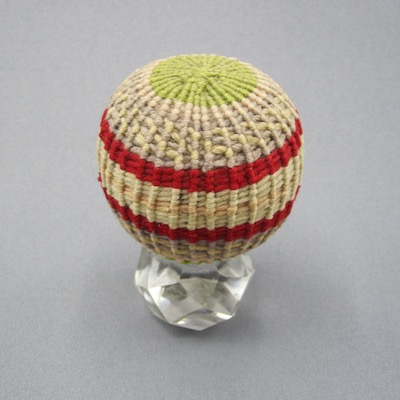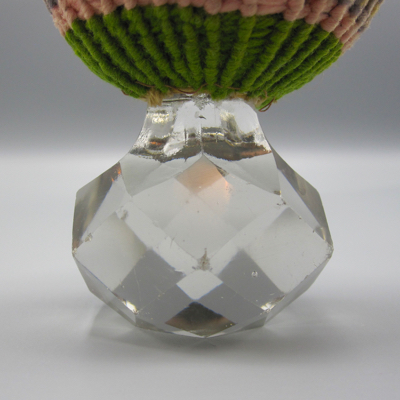 This collection of make-do pin cushions, each with a different glass base, have yarn tops similar to mine.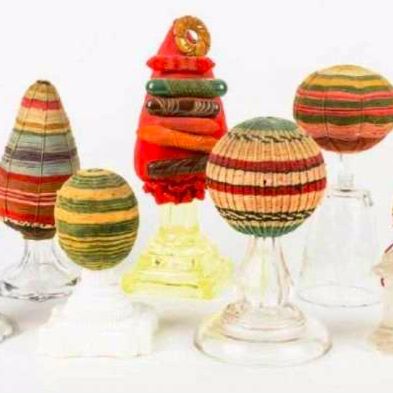 Photo courtesy of Live Auctioneers