This baluster form redware pottery pepper pot was made in Britain during the first quarter of the 19th century. It is decorated in brown, pale blue, and cream glazes and features a tree (aka dendritic) pattern on the body and dome. Intricate inslip-inlaid checkered rouletting in black and cream decorates the top rim. Pepper pot stands 5.25 inches high.
After the original base broke off – I imagine sometime between the middle 1800s and the middle 1900s – this nicely proportioned turned wood replacement base was added. The warm color of the polished brown wood blends nicely with the natural redware glaze, making this distinctive repair unnoticeable at first glance.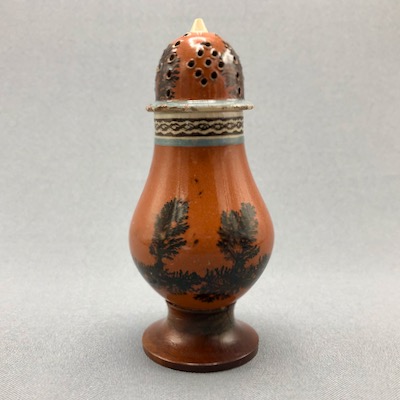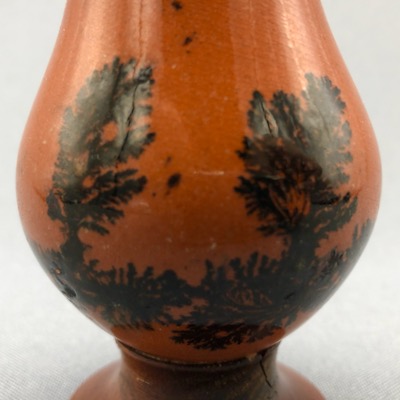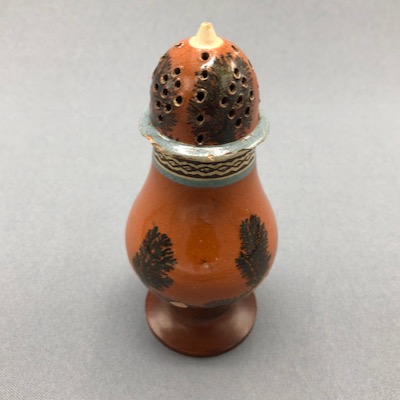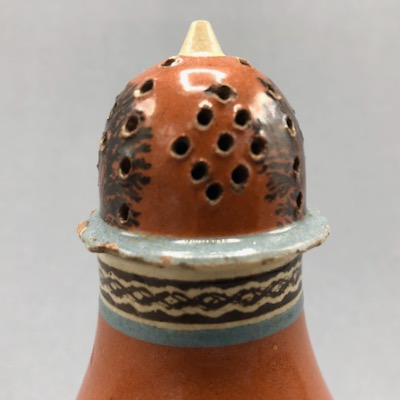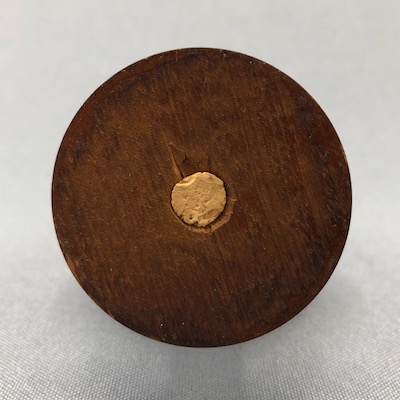 This pepper pot, with similar form and decoration, shows what the original base on my pot might have looked like.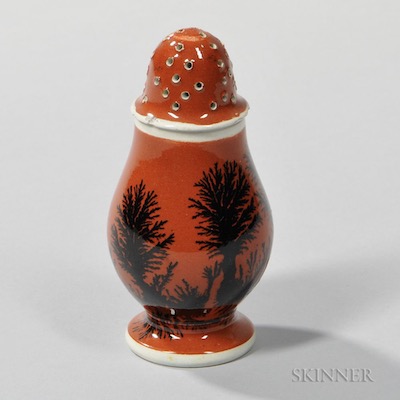 Photo courtesy of Skinner