This mold-blown glass whale oil lamp with beehive design stands 6 inches high. It was made in North America, c.1850. As oil lamps were used extensively throughout the house, it was not unusual for them to break. If the owner was crafty, they could add fabric and batting to the top portion of the broken base, transforming it into a pin cushion. The upper portion could be fitted with a metal or wood replacement base, which is what we have here.
Judging by the simplicity of the work, this 3.5 inches square rustic wood replacement base was most likely a DIY repair. Wooden make-do repairs done at home range from the simple (Flint glass candlestick, c.1870) to over-the-top flights of fancy (Oil lamp with pyramid base, c.1920). I am hoping that people will be inspired by my collection of inventive repairs and take a stab at repairing their own wounded possessions.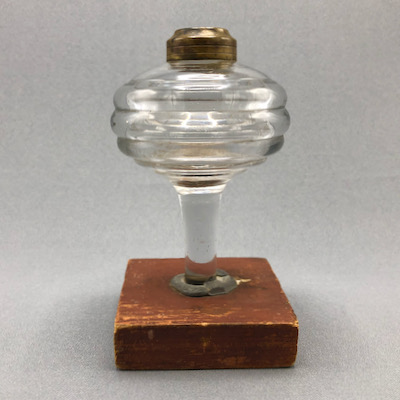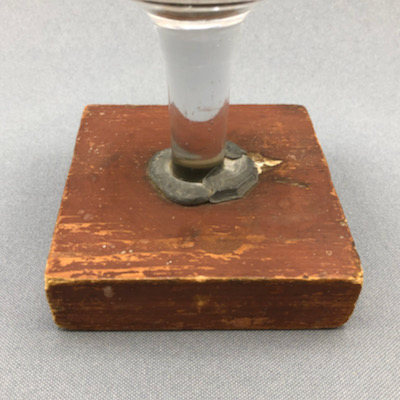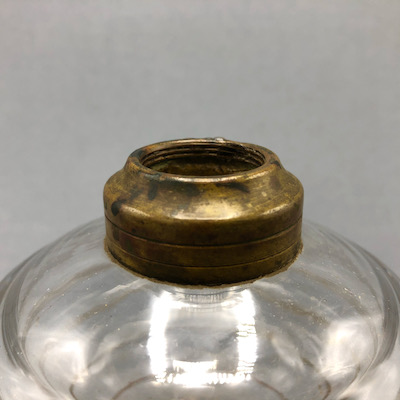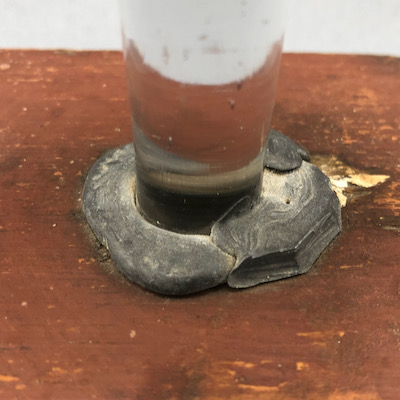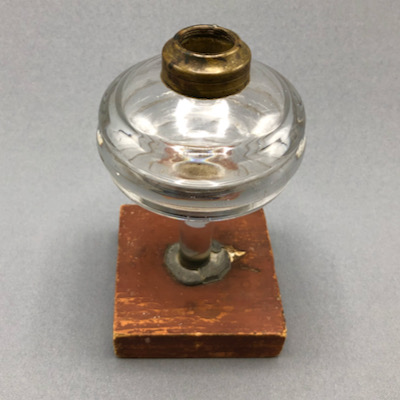 This intact example shows what the original base on my lamp would have looked like before it took a tumble.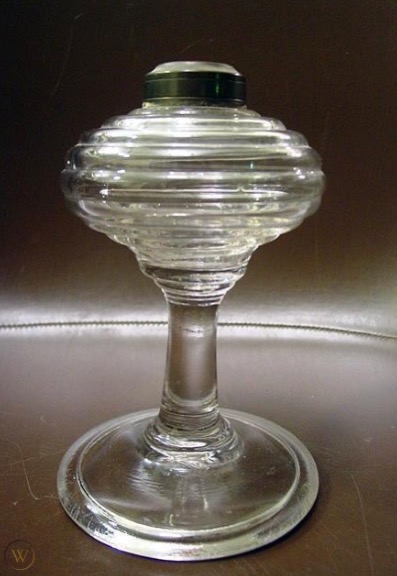 Photo courtesy of WorthPoint