Soup's on! This blue & white transfer printed pearlware pottery ladle measures 12 inches long and has a 3.5 inch diameter bowl. It was most likely made in the Staffordshire region of England, around 1830.
Sadly, many ladles did not survive the years intact and this one is no exception. I only hope it did not snap in two while soup was being served. But luckily for the original owner (and me!), a clever tinker brought it back to life by adding 2 large rivets and wire around the break. As a true test to the tinker's skill, the repair has remained secure 150+ years later.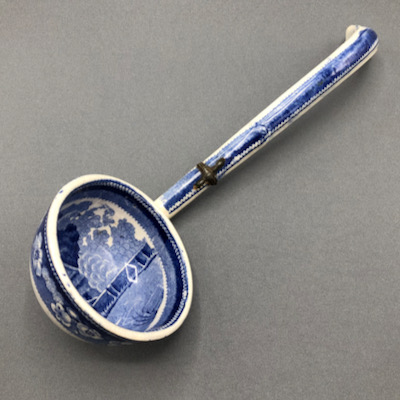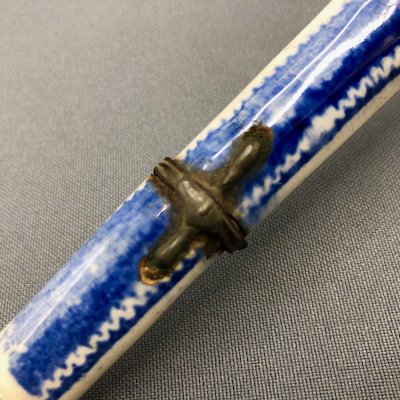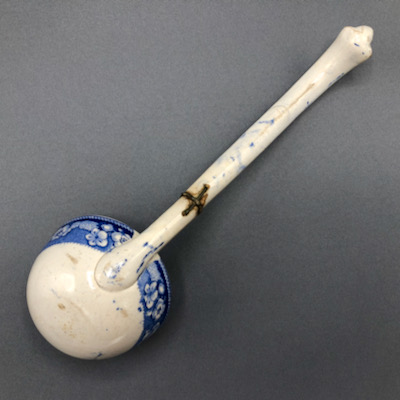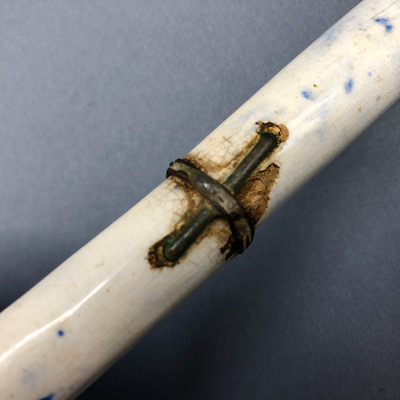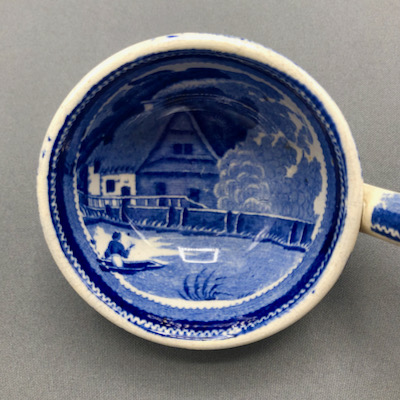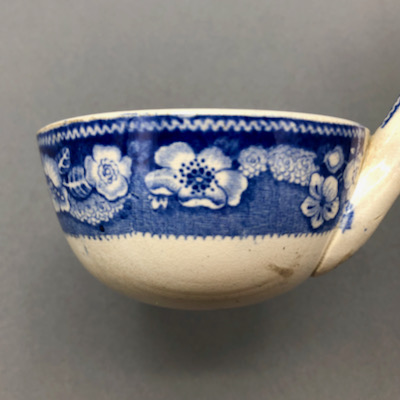 Ladles such as mine were part of a set, including a covered soup tureen and under plate. This ladle appears to be "perfect", but give it time.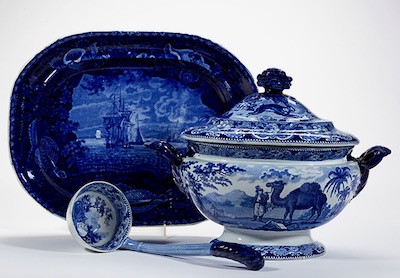 Photo courtesy of Transferware Collectors Club
Tags: blue & white, English, pottery, transferware