This small colorless free-form blown cordial glass goblet measures 4.5 inches high and was most likely made in America or England in the early to middle 19th century.
After the base broke off, a sweet replacement base was fashioned and attached to the remains of the knob stem. I applaud the tinker who made this simple yet elegant repair on such a small goblet.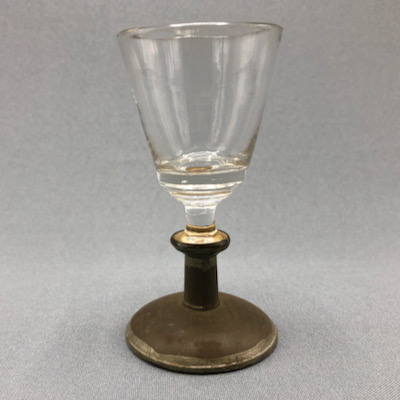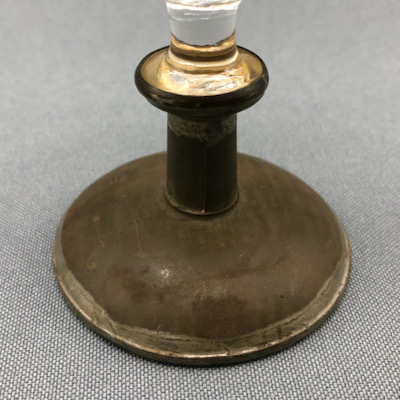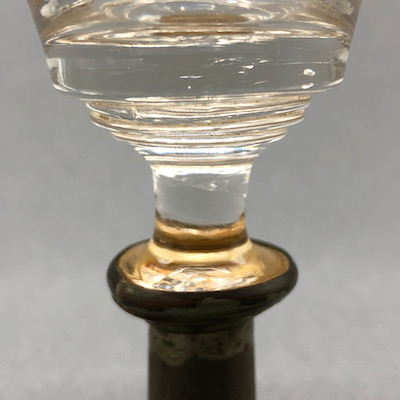 This similar cordial glass suggests what my goblet would have looked like before it was fitted with its replacement base.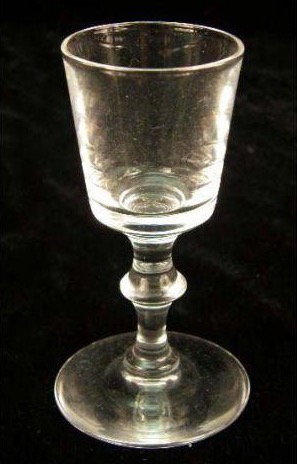 Photo courtesy of iCollector
Tags: glass, metal base