For those of you who have been following my blog from the beginning, you are well aware how I feel about make-do pin cushions. I just don't like them very much. Although for quite some time they were arguably the most ubiquitous of inventive repairs, they now seem to have dried up. I don't know whether to attribute the scarcity to the distain by others like myself, or if they are so highly prized that they are being snatched up and hoarded by rabid collectors. Either way, I bit the bullet and recently bought this whimsical example. Please don't judge me.
It seems anyone could wrap a scrap of fabric around some cotton, straw, or excelsior and plop it onto a broken base and call it a pin cushion, and many did just that. But this unusual example has been taken to another level. This wacky Victorian pin cushion stands 5.5 inches high and was made around 1880 and appears to be wearing a jester's hat. It was made from the inverted bowl of a broken pressed glass goblet and filled with keepsakes, turning it into a memory jar. Contents include decorated paper, feathers, a pressed gold leaf, a colorfully painted base, along with an inscription, which reads: "Memento to Kate Caward made and presented by an old lady on her seventy fifth birthday." It's more common to see make-do pin cushions made from bases of broken goblets, so this may be an example of not losing a goblet but gaining two pin cushions.
So let's raise a glass to collectors worldwide and celebrate our quirky passions. And in case you drop your glass, don't worry. You can always make lovely pin cushions from the damaged pieces.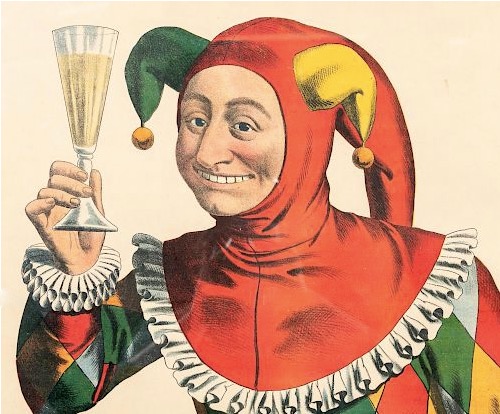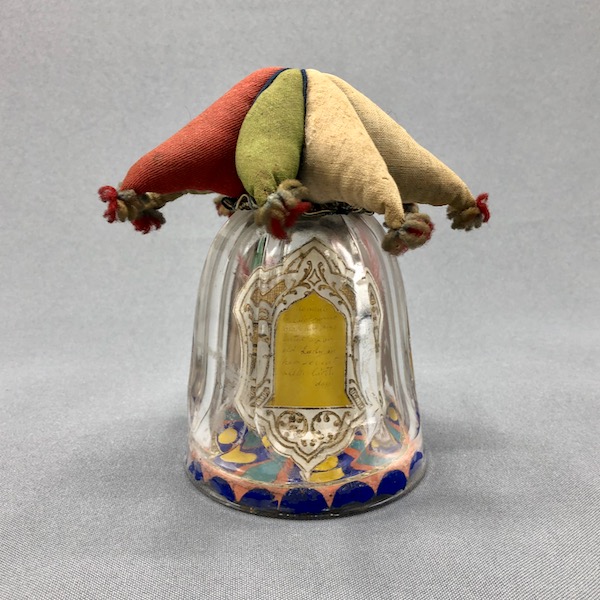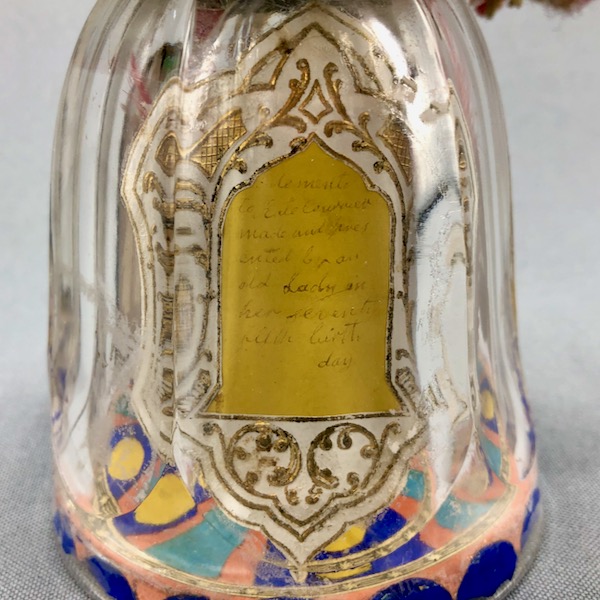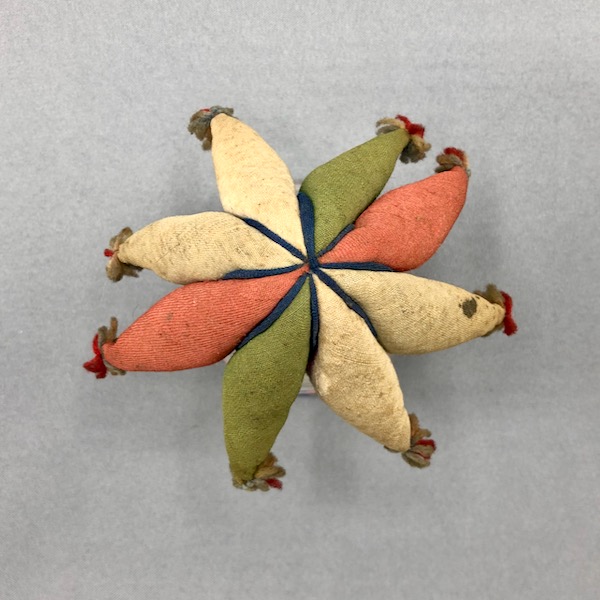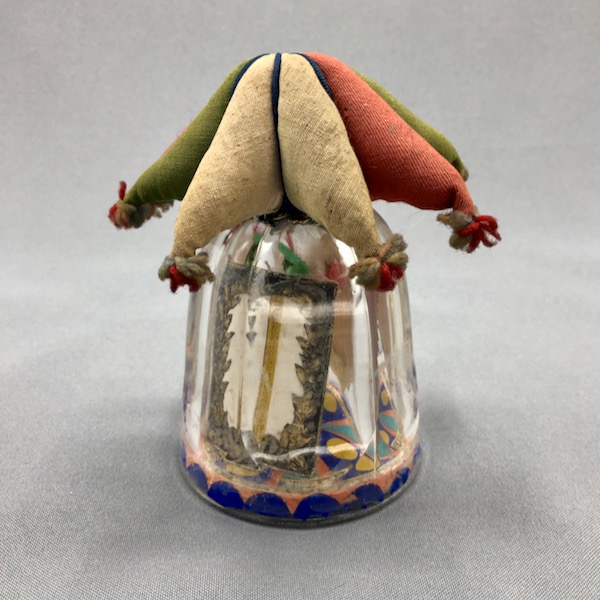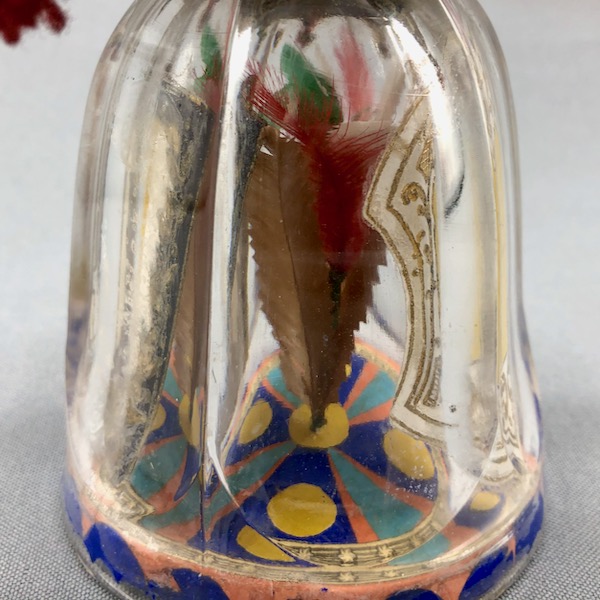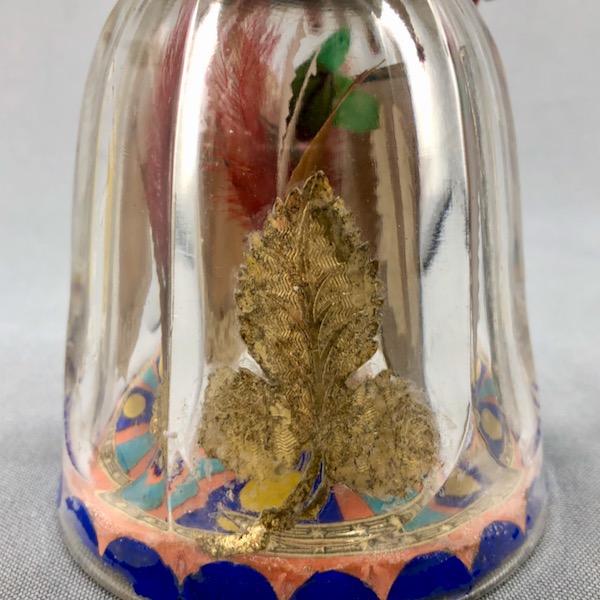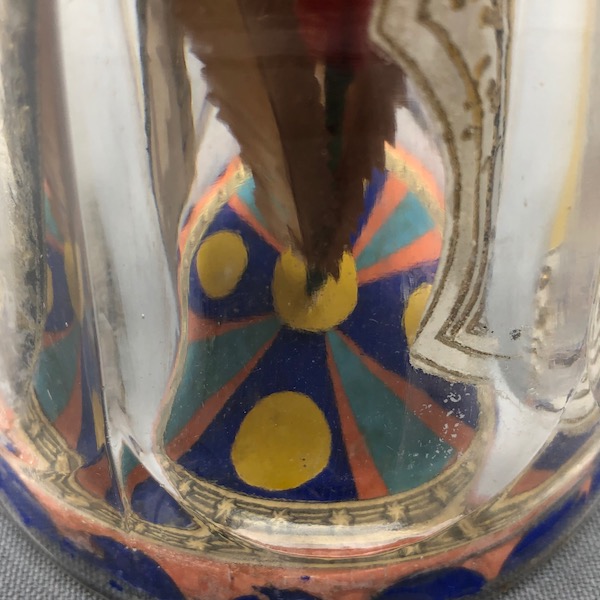 Here's a well curated collection of fancy and whimsical pin cushions.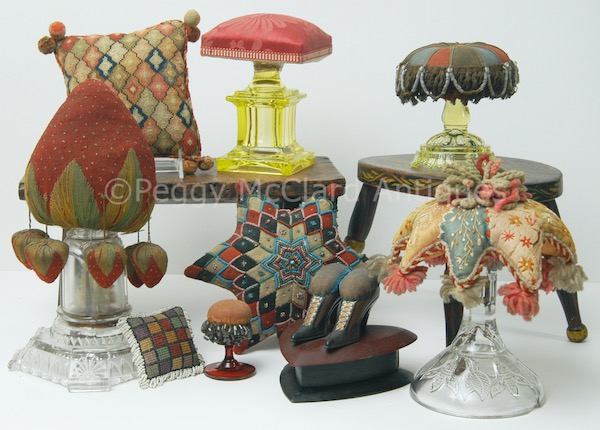 Photo courtesy of Peggy McClard