One of the most unusual repairs I have seen can be found on this early 19th century English pearlware sugar bowl with strap handles. Both sides are decorated with the same cobalt blue transfer decoration of a sheep shearer in a pastoral setting.
Sugar bowl measures 3″ high by 5″ wide.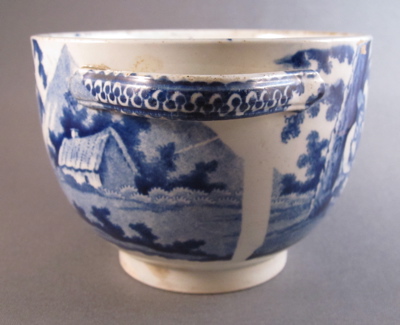 After a hole bore through the thin-walled ceramic bottom, a clever restorer used a small piece of glass as a patch. An early paper label reads "ENGLISH SOFT PASTE 1770", incorrectly dating the piece to be about 55 years older than it actually is.
The underside of the sugar bowl reveals a glass patch held in place with putty. Although not an attractive repair, it was probably a quick fix and has lasted longer than the owner most likely anticipated.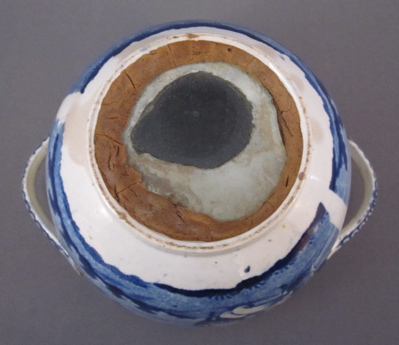 Tags: blue & white, English, pearlware, transferware