When the stem and base of a 19th century metal candle stick became damaged, someone took the surviving bowl and attached it to a simple ceramic pearlware dish with sponged "flow blue" decoration. The result of that marriage is this more practical candle holder, which measures 5-7/8″ in diameter.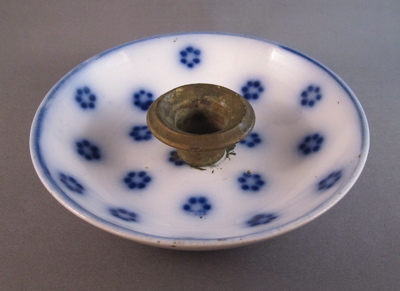 The metal bowl was attached to the dish using a short screw and early butterfly nut.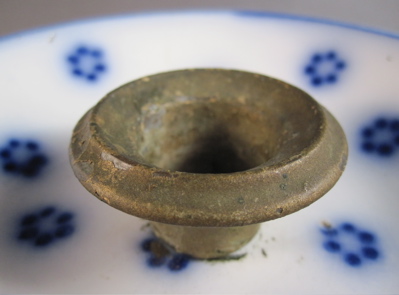 Due to the nut's protrusion through the bottom, the candle holder does not sit well on a surface and makes for a less than ideal (and somewhat dangerous) candle holder.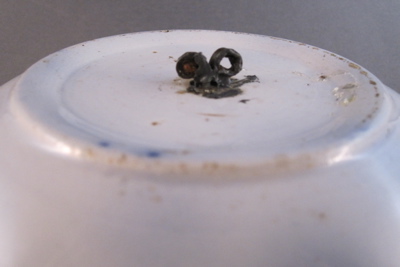 Tags: blue & white, English, pearlware