Pair of candle holders with mercury-filled double-walled glass and cold painted with white enamel floral decoration. Mercury glass was first patented in 1849 in England, where it was often referred to as "poor man's silver".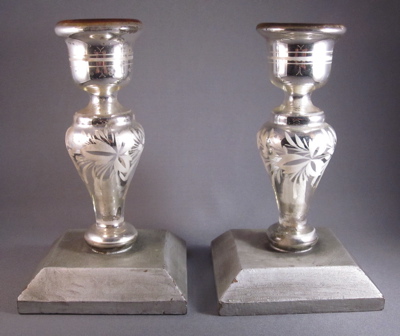 I have never seen another example of mercury glass with an inventive repair. Someone did a fine repair job outfitting these broken candle holders, each measuring 6-3/4″ high, with silver painted wood bases.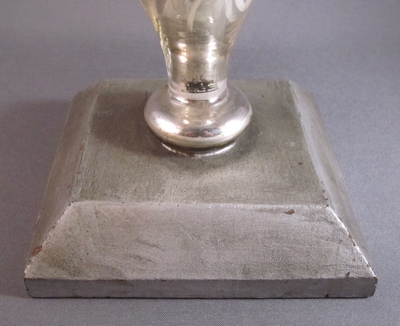 The pair of bases are nicely painted, even on the bottoms.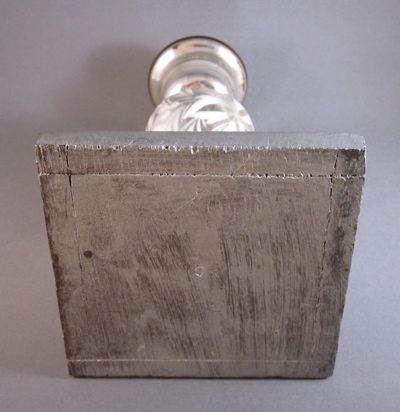 Intact bases are shown below on this similar pair of 19th century French candlesticks.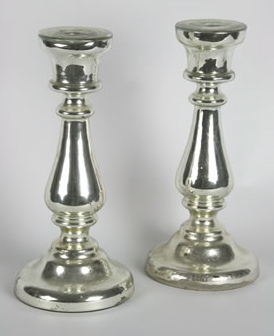 Photo courtesy of Foret