Second-class citizens no more, "inventive repairs" have been acknowledged in an extensive article in The New York Times. The Fix Is In: Finding Beauty Beyond Repair appeared on the front page of yesterday's Home section, featuring photos of me and my collection. Andrea Codrington Lippke wrote the wonderful article and Ira Lippke took the beautiful photographs, 11 of which are included in the online slide show.
The response has been overwhelming and I appreciate the over 100 emails and phone calls I received, as well as the many new subscribers to this blog.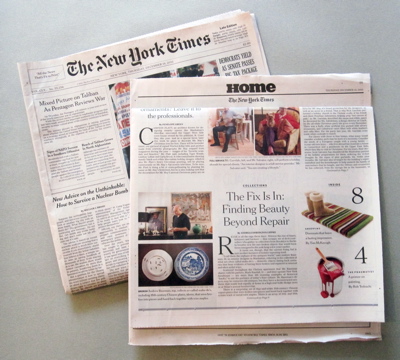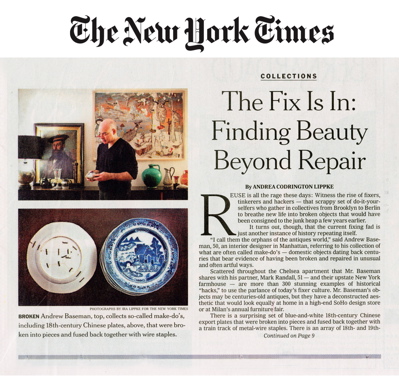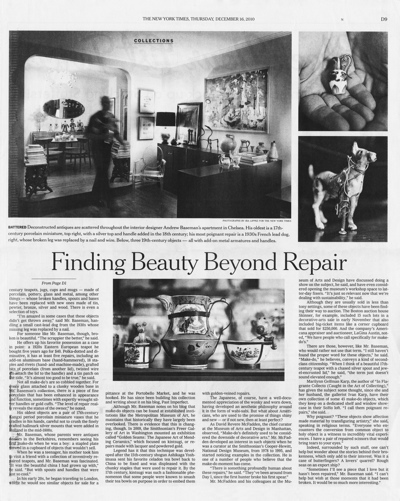 Article photos by Ira Lippke for The New York Times
Click here to see the ultimate lighted makeup mirror reviews.