This small doll made of tinted bisque (unglazed porcelain) was made in Germany in the late 1800s and measures 5 inches long. It was owned by my cousin-in-law Carol, who got it from her mother, a doll collector with an impressive collection. Carol believes that her mother made the hand crocheted outfit and that her great-grandfather made wood replacement legs after the original ones shattered.
Not surprisingly, there seems to be a large number of broken vintage toys with inventive repairs out there. China and bisque were the predominant materials used for making children's tea sets, dolls, and other fragile toys, so naturally they would end up chipped, cracked and broken.
I think Carol's great-grandfather did a fine job whittling and painting this sturdy pair of wood legs to replace the broken originals.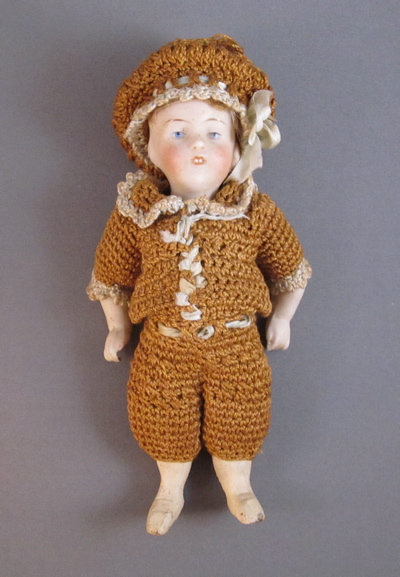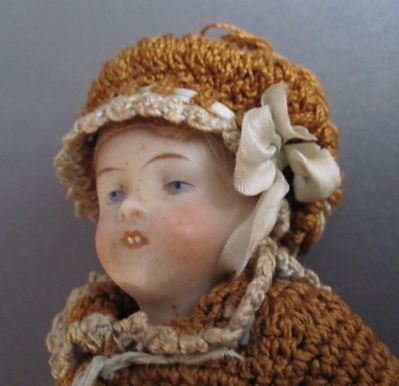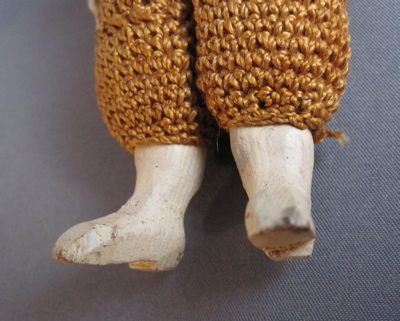 This is what the original bisque legs on Carol's doll might have looked like before Geppetto whittled a new pair.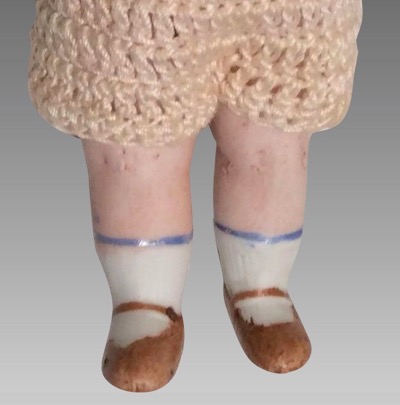 Photo courtesy of Ruby Lane