This First Period Worcester sparrow beak cream jug has cobalt printed transfer decoration in the "Fisherman and Cormorant" or "Pleasure Boat" pattern. On the underside is a cobalt hatched crescent C mark, used at the Worcester factory between 1755 and 1790. It stands 3.5 inches tall.
At first glance this small jug appears to have a common metal pin repair to the handle, but upon closer inspection you will see it has a much more interesting tale to tell. This is a marriage repair: two different broken items that become one unique piece. I call this my Bride of Frankenstein Jug, in homage to my Monster Mug, a large Chinese export mug with a replacement handle made from a Mason's Ironstone Hydra jug. In both cases, rather than a tinker making a metal replacement handle, a crafty repairer carefully removed the handles from damaged jugs and grafted them onto the bodies of these vessels. The ground down remains of the old handle are still visible, as the replacement is shorter than the original.
One can only imagine what became of the original broken donor jug, as once the usable parts were removed and used to bring the other jug back to life, its remains were most likely cast aside in a dump, eventually crumbling and returning to the earth.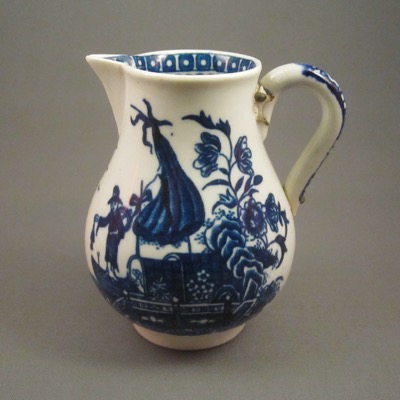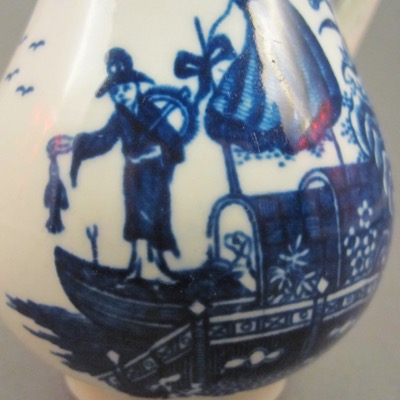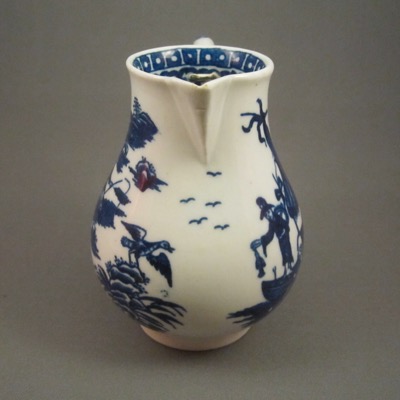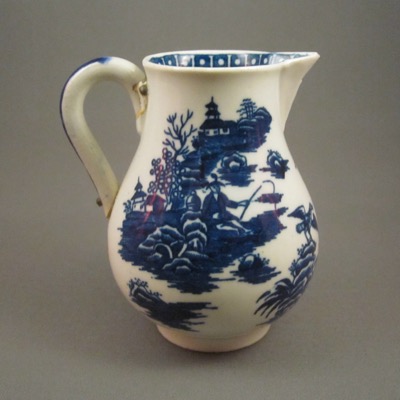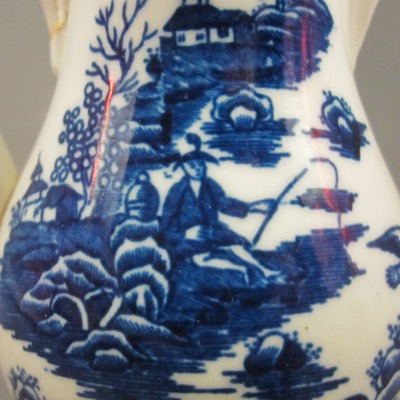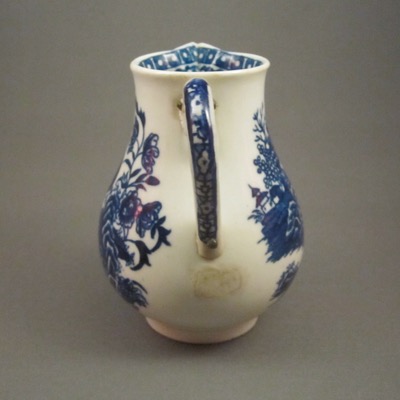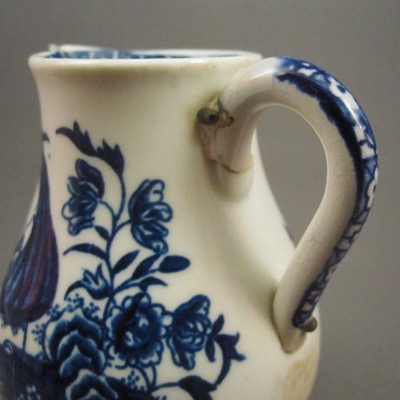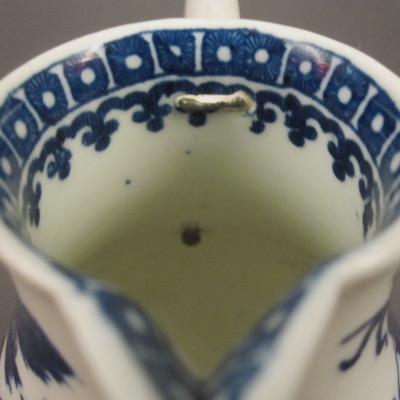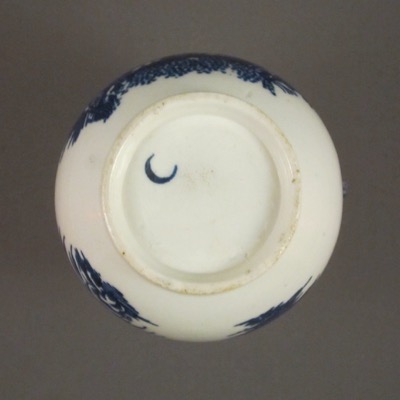 This identical jug shows what the original handle on mine looked like before it became undone.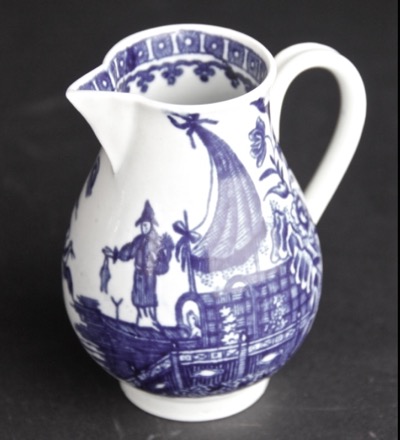 Photo courtesy of The Saleroom
Tags: blue & white, English, metal pins, porcelain