Brown glazed earthenware sugar bowl with yellow transfer-printed "willow-style" decoration, measures 4-1/2″ tall. For many years this type of pottery was called "Portobello ware", referring to the area in Scotland where these pieces were made.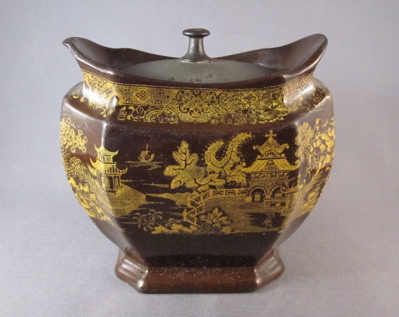 Most likely an itinerant tinsmith replaced the original broken pottery lid with one nicely made of tin, with a push pin shaped knob.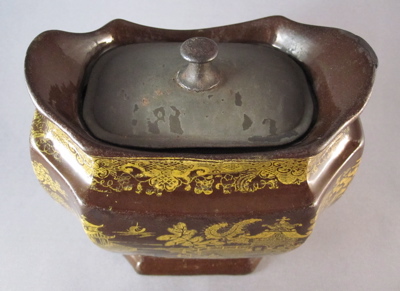 This example shows what the original lid may have looked like.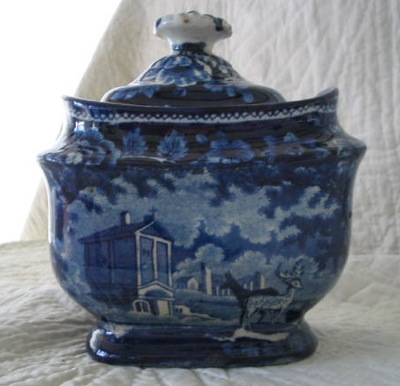 Photo courtesy of Dora Landey Antiques
Tags: English, metal lid, pottery, transferware