As much as I appreciate gorgeously painted porcelains with exquisitely crafted sterling silver repairs, I also get a thrill discovering stoic survivors such as this humble pressed glass jug. It was made in Philadelphia, Pennsylvania, by Gillinder & Sons in the late 1870s and stands 7-3/4″ tall. The acid etched "Westward Ho" pattern, originally called "Pioneer", was so popular with consumers that it has been reproduced many times since its debut 135 years ago.
No surprise that in my opinion the best feature of this jug is its 4″ x 5″ clunky wood replacement base, which dates to the early 1900s. After it was attached to the intact upper body of the jug, it was painted white to appear more elegant. Although most of the whitewash has worn off, a warm patina remains on the out of proportion, crudely carved chunk of pine. Repairs of this kind were typically done at home using whatever materials were at hand. I imagine this jug was quickly repaired at father's work bench, returned to the kitchen for mother to fill with cream, then brought to the dinner table to be passed back and forth between family members. Thanks to this sturdy, no-nonsense repair, it is still able to perform its original function over one hundred years later.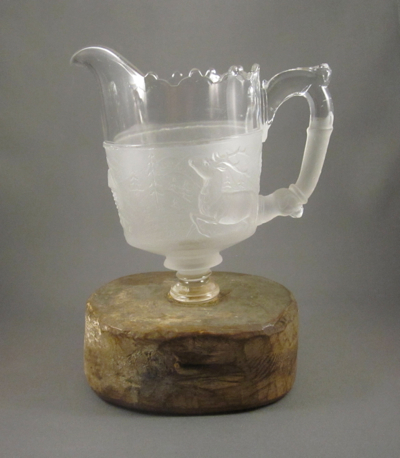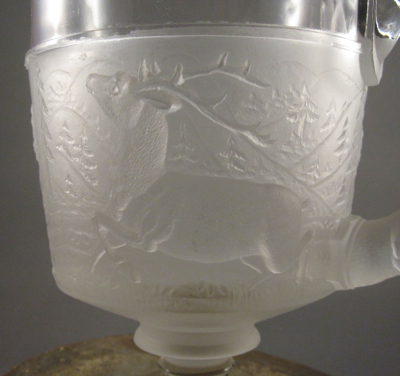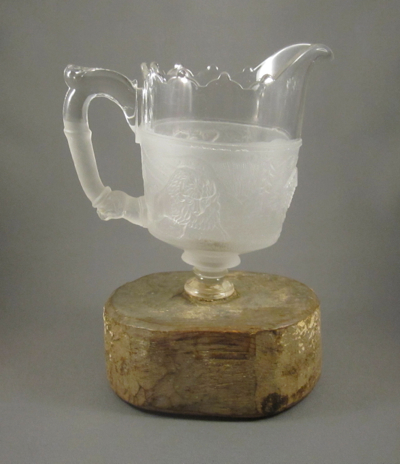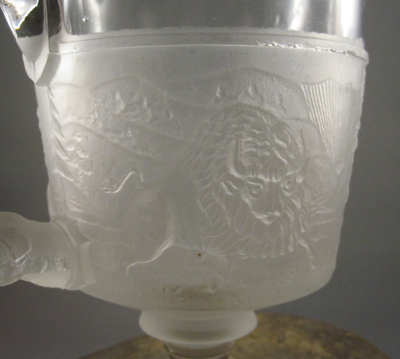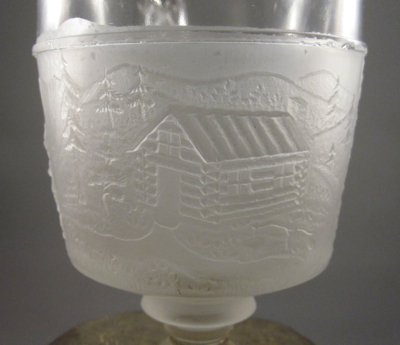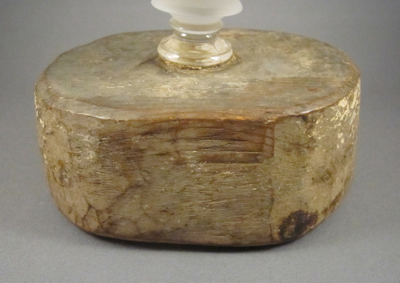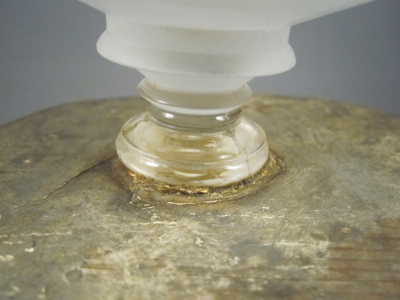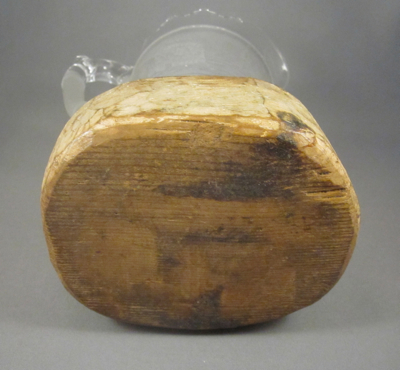 The jug at the right, from The Metropolitan Museum of Art's collection, shows what the original footed base on mine would have looked like before it snapped off.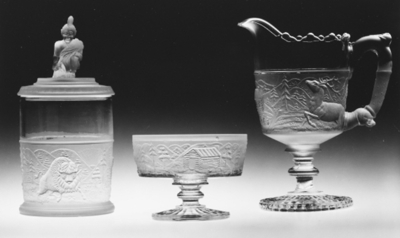 Photo courtesy of The Metropolitan Museum of Art