This minuscule red stoneware pear shaped Yixing teapot was made in China during the middle to late 1800s. It stands just 2.5 inches high and has an incised mark on the underside.
Although this tiny teapot looks like a child's miniature, it was made for adults to actually use. As a result of a tea ceremony mishap, the original spout must have snapped off and an expertly executed silver replacement was made. Further evidence of its intended use is a tiny hole on the lid for steam to escape, as well as a strainer inside the replacement spout.
Take a look at this previous post of mine, miniature Yixing teapot with gold cuffs, the only example in my collection with gold repairs.
And if anyone can translate the mark on the bottom, please let me know!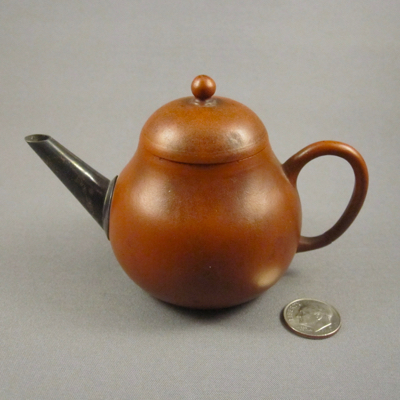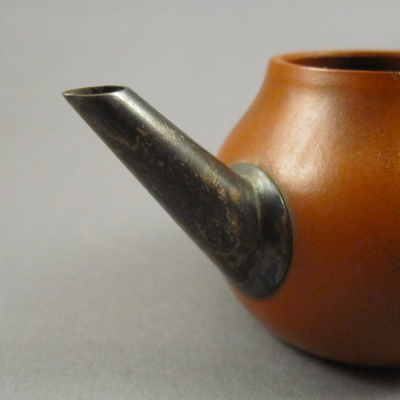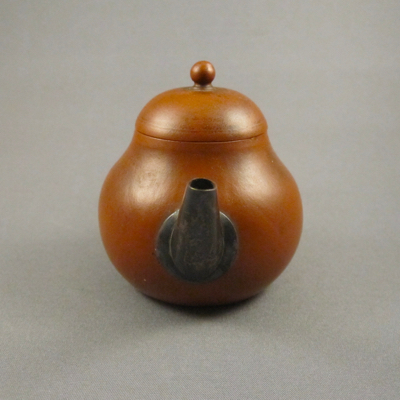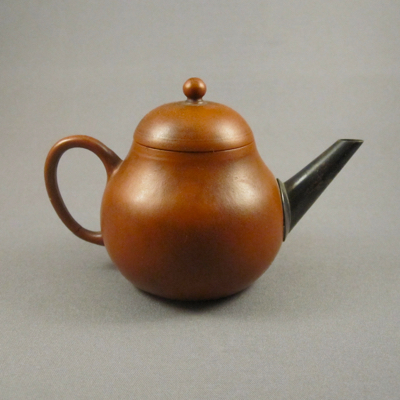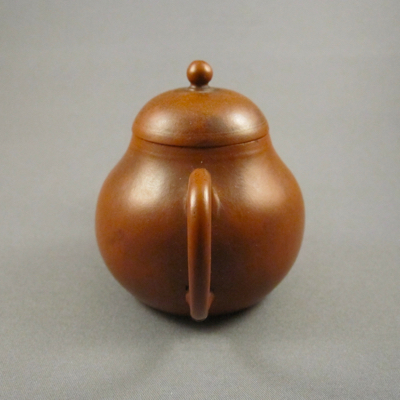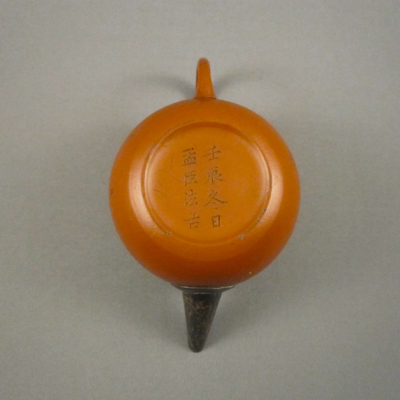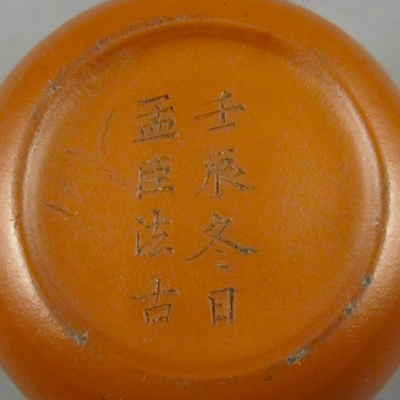 This miniature teapot with similar form suggests what the original spout on my teapot might have looked like.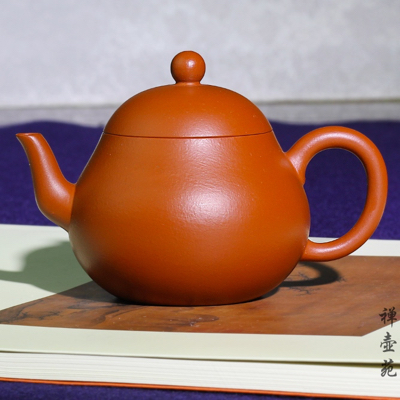 Photo courtesy of ChinaHao.com
Tags: Chinese, metal spout, miniature, pottery, Yixing