This striking globular form teapot was made in China during the Qianlong period (1736-1795) for export to North America and Europe. It stands 5-1/4″ high and is decorated in cobalt underglaze with pavilions on islands in a lakeside setting.
After the original spout became damaged, the teapot was taken to a silversmith sometime in the 19th century, who replaced it with a silver Rococo style spout. I have seen many other examples of the same silver spout used on repaired teapots from the same period, so I imagine they were mass produced. In addition to the replacement spout, the broken handle has been riveted to the body and appears to be a later repair. By this point, the owner was taking no chances and chained the lid to the spout and handle to avoid further damage. On the underside is an etched signature Hood (?), but I am not sure if this was the owner of the teapot or the mender. I am hoping that it's the latter and am on the hunt for more examples of signed ceramics.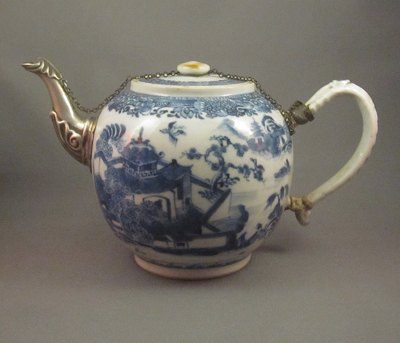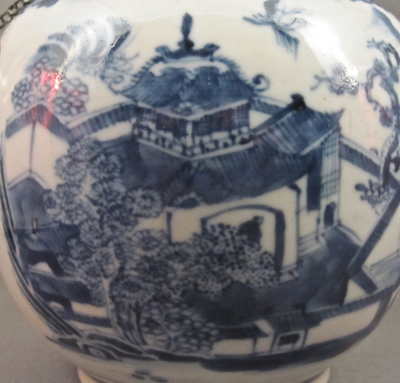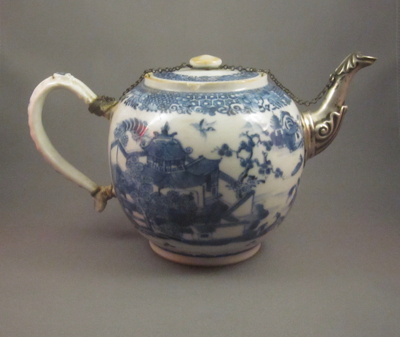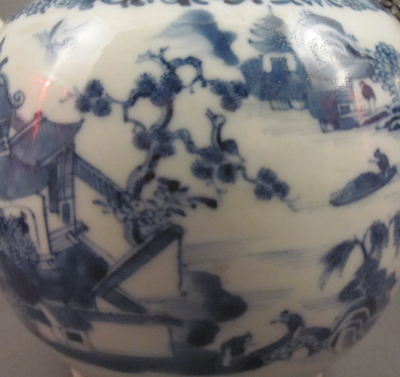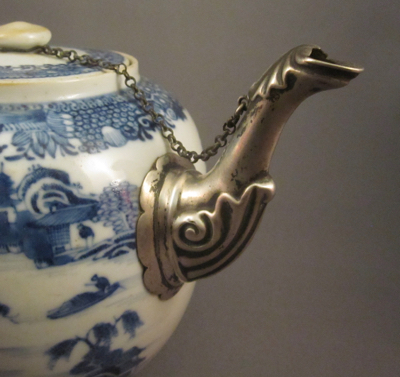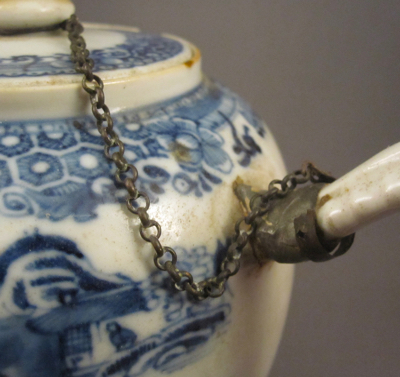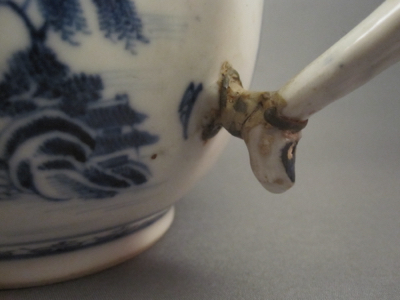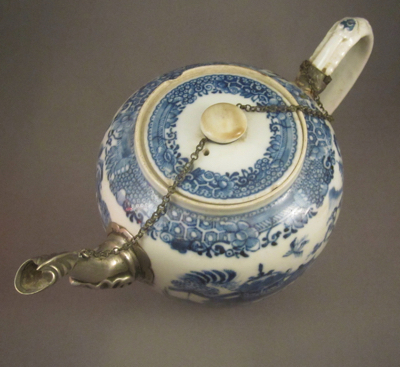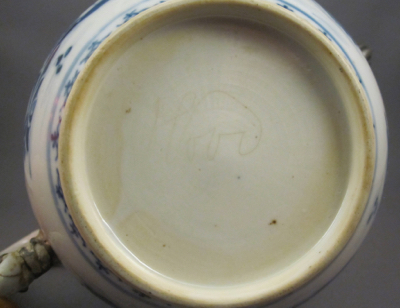 This teapot with similar form and decoration shows what the original spout on my teapot might have looked like.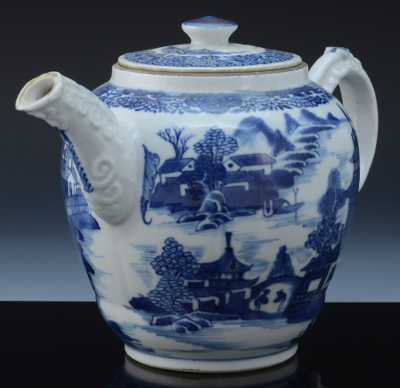 Photo courtesy of eBay
Tags: blue & white, Chinese, globular, metal spout, porcelain, silver