Porcelain teapot made in the UK in the mid nineteenth century with matte finish neoclassical decoration, stands 7.25 inches long by 4.5 inches tall. I originally thought this teapot was made by Samuel Alcock but I have been told it was made by Dudson.
The other side of the teapot with chariot decoration.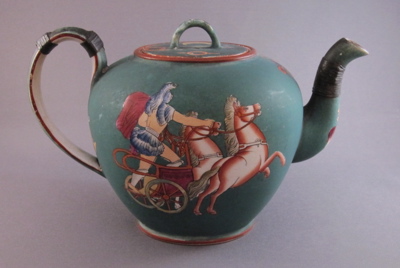 Both the handle and the spout have an unusual repair of tightly wrapped metal wire.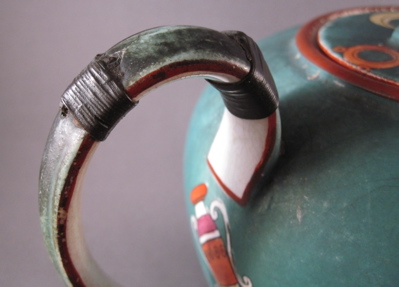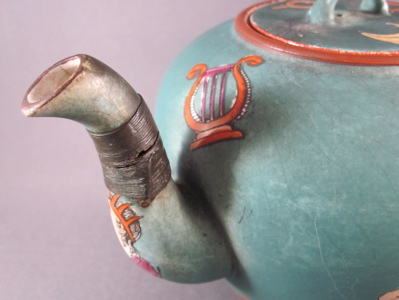 The undamaged lid has extra deep sides.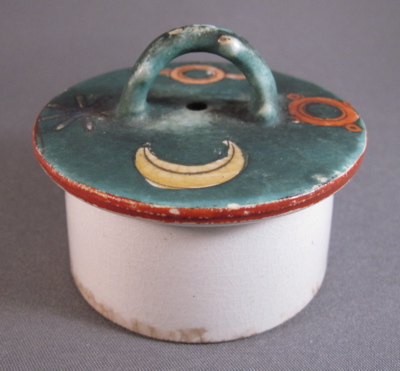 The teapot was also available with a black background, shown here without the wire repairs.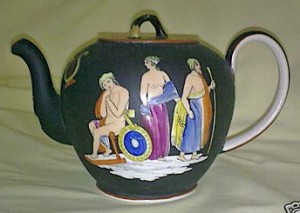 Photo courtesy of eBay
Tags: English, porcelain, Staffordshire, wire