This pale blue Parian salt glaze jug with a molded relief biblical design and a scalloped fitted base was made in Burslem, Staffordshire, England by Samuel Alcock & Co. in 1847. It stands 9.5 inches high and is marked on the underside "Naomi and Her Daughters-in-Law", along with a British diamond registration mark, dating the jug to 1847. The design was taken from the painting Naomi with Her Daughters-in-law Ruth and Orpah by Henry Nelson O'Neill (1817-1880.)
I have seen more examples of the Alcock "Naomi" jug with replacement handles than any other pieces. There must have been a design and or manufacturing flaw in the original molds, which rendered the handle unstable. Although this jug maintains its original pewter lid, it was fitted with a metal replacement handle and support straps after the original handle broke off, most likely soon after it was made.
It would be fun to see how many more jugs with this design and replacement handles are out there, so please let me know if you have own one or have come across any.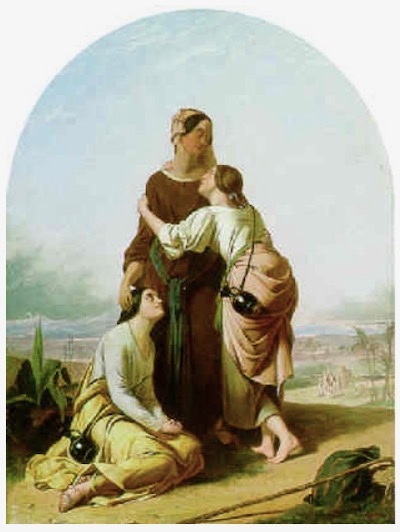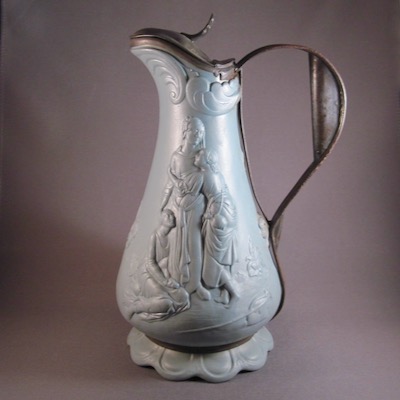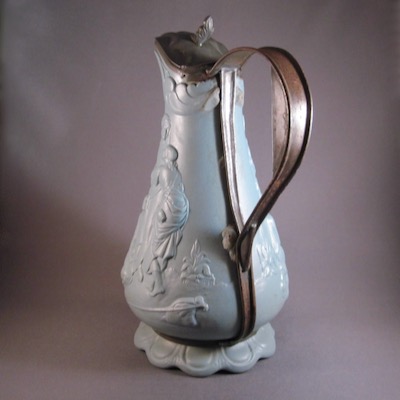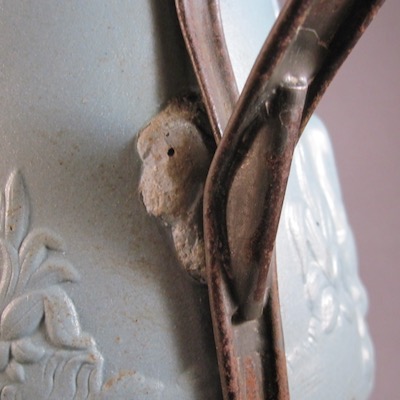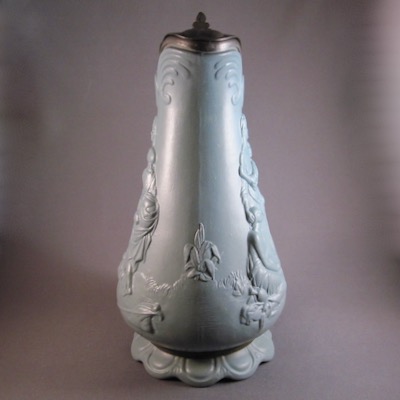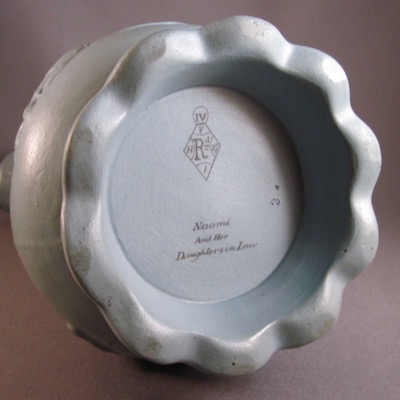 Here are both of my Naomi jugs side by side for comparison. Take a look at my other jug at this link.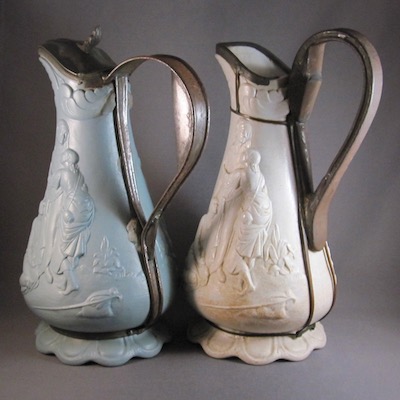 At last…here's what the original flawed handle looks like.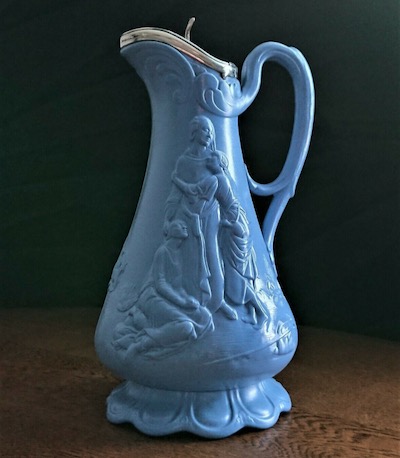 Photo courtesy of eBay
Tags: English, metal handle, Parian