This Yixing (pronounced ee-shing) pottery teapot with paneled body and bracket base is made of purple clay and was meant for use with black and oolong teas.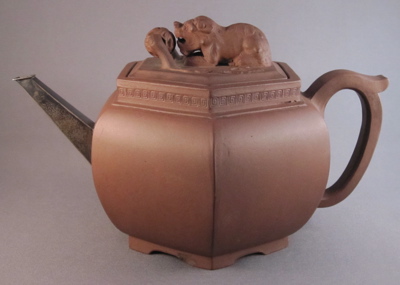 Teapot measures 5-1/2″ high, 8-1/2″ wide.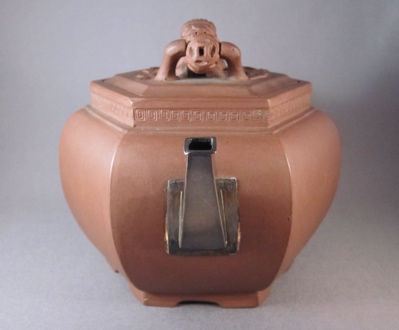 Lid features a wonderfully detailed dog finial with movable pierced marble ball.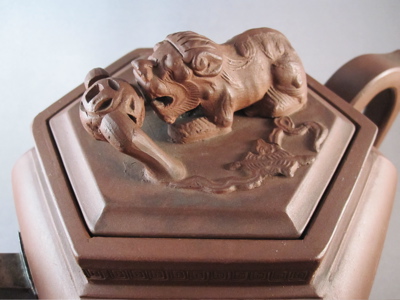 Damaged spout was replaced by this beautifully crafted silver replacement.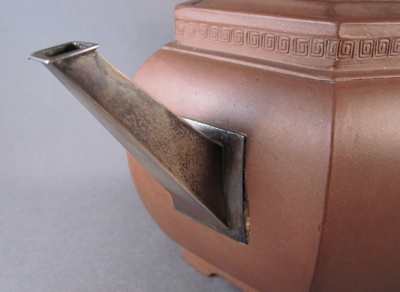 This Copeland Spode teapot with a similar shape was made in England, c.1879.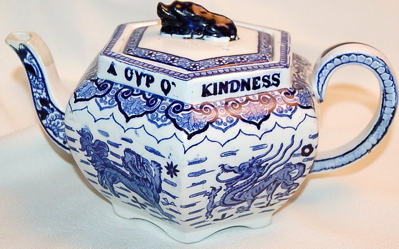 Photo courtesy of Ruby Lane