This basalt stoneware barrel-form teapot was made in England by Wedgwood, and in production from 1780 to 1790. It measures 3.5 inches high and 6 inches wide from handle to spout. The underside has the impressed mark "WEDGWOOD, Z, 1x", and "B257" is hand painted in gold on the underside of the teapot and its lid.
Sadly for some but happily for me, over 200 years ago this small teapot slipped from the hands of someone who must have cherished it and the spout broke off. It was taken to a jeweler or tinker who replaced it with a silver spout on a scalloped plate. I have many examples of spouts with the same design, so I assume they were made in bulk by jewelers to have on hand, ready to be popped on to similarly damaged teapots. The lid's knob broke off at a later date but was not replaced. I am hoping one day to make my own replacement knob of the same design, perhaps in silver to match the spout.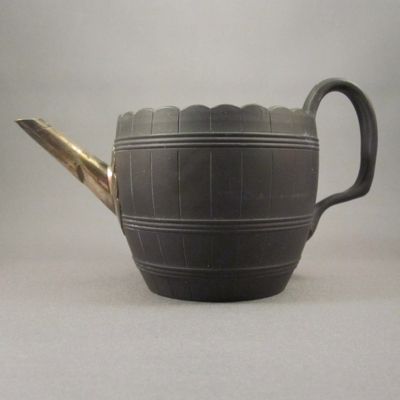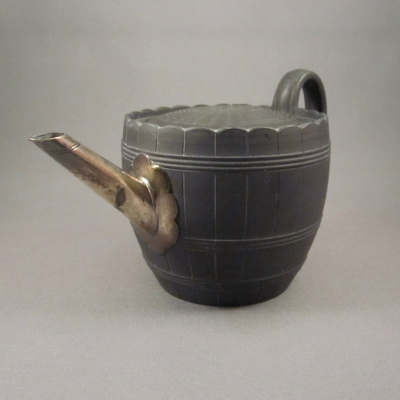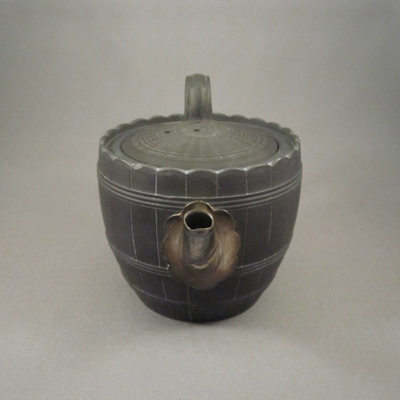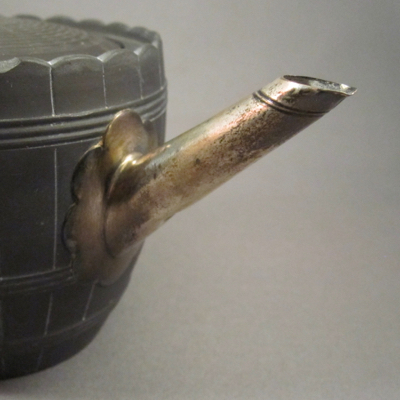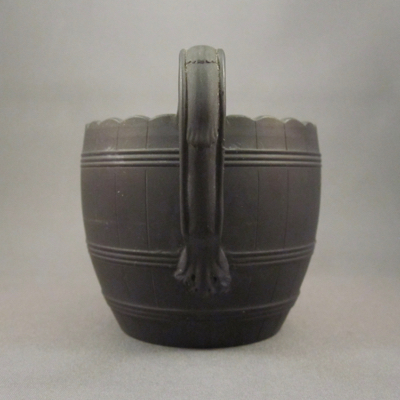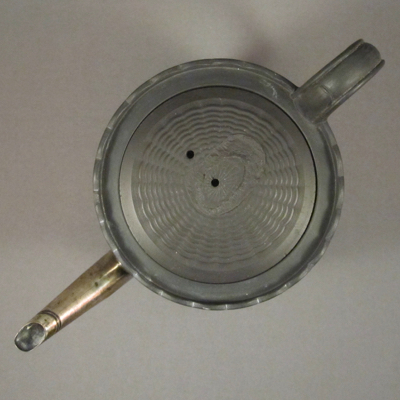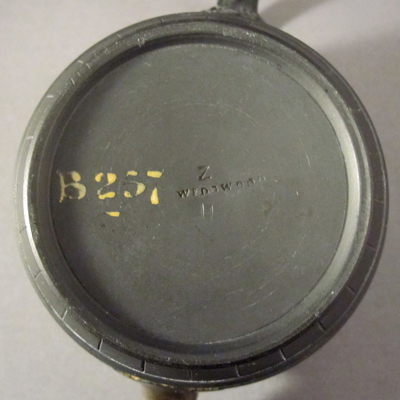 This undamaged teapot shows what the original spout and Sibyl-form knob looked like before they were damaged.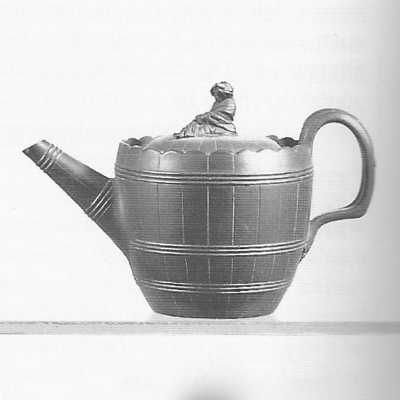 Photo from British Teapots & Tea Drinking by Robin Emmerson.
Tags: basalt, English, metal spout, silver