This EAPG (Early American Pattern Glass) goblet in the Honeycomb pattern was made in America during the Industrial Revolution between 1850 and 1870. It stands 3.25 inches high.
After the base snapped off, it was repaired at home with a primitive wood replacement. A quick and easy, yet inelegant, fix. Please take a look at two other similar pieces, Honeycomb pattern goblet and EAPG glass goblet, each with different shaped wood replacement bases. I would like to attend, or perhaps host, a dinner party with mismatched wine goblets such as these, and being able to use the jumper rentals in Phoenix (https://jumpersnrentals.com/phoenix/) would complete my dream. And if things get rowdy, I may have to do a bit of re-repairing of my own.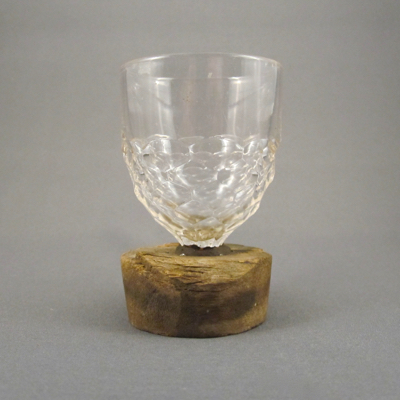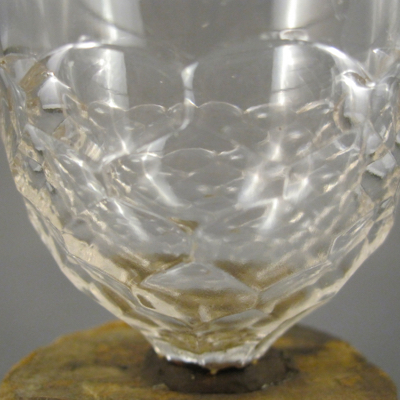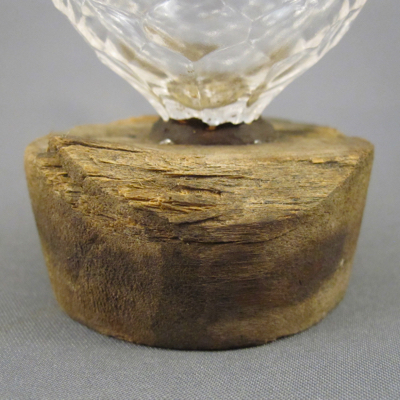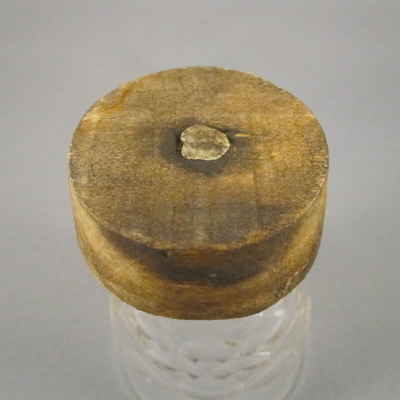 This goblet with base intact shows what my goblet might have looked like before it became undone.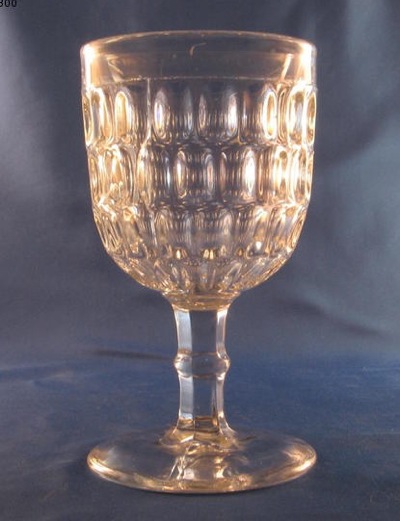 Photo courtesy of Brey Antiques